Sig Sauer recently announced their latest micro red dot optic, the new ROMEOZero Elite. This ultra-compact reflex sight is reportedly the world's most advanced lightweight polymer optic, designed for durability and performance.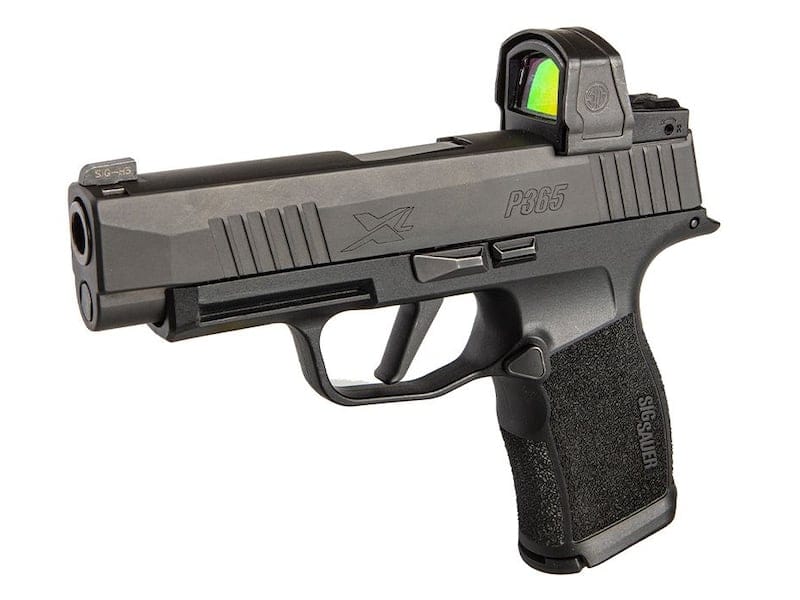 The new ROMEOZero Elite shares the same size and mounting footprint as the rest of the ROMEOZero micro red dot but has some new premium features. The first prime feature is the proprietary carbon-infused weapons-grade ultralight polymer housing with the shared footprint from the ROMEOZero, Shield, and RMSc.
The upgraded body helps provide increased shock and drop protection to the unit. The ROMEOZero Elite also comes with a hardened steel protective shroud adding to the overall durability.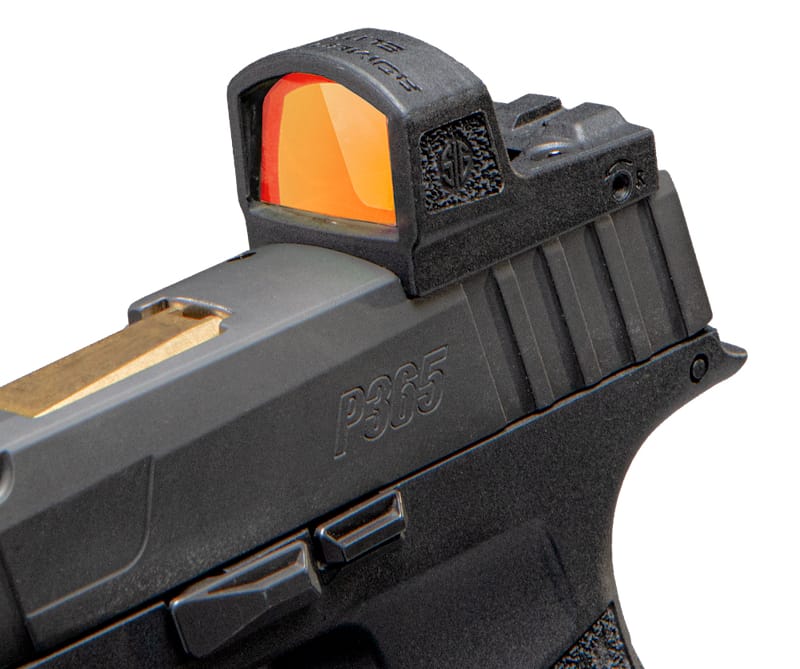 The glass has also been upgraded. The ROMEOZero Elite comes standard with a scratch-resistant glass aspherical lens for clarity and a distortion-free sight picture and is parallax-free. Additionally, it features a brand-new circle-dot reticle for an even faster, more instinctive acquisition of the target, or a 3MOA red dot with two different models to choose from.
Product Specifications:
SKU: SORO1000/SORO1030
Color: Black/Black
Adjustment Increments: .25 MOA
Battery: CR1632
Reticle: 2MOA dot, 32MOA circle/3MOA dot
Overall Length: 1.6 in (41 mm)
Overall Width: 1 in (26 mm)
Height: 0.98 in (25 mm)
Weight: 0.5 oz (14.2 g)
Built into the sight is the new TAP (Touch-Activated Programming) technology from Sig that allows the user the ability to change the brightness and reticle options with just a tap on the optic itself. The Circle/dot emitter has eight different daylight brightness settings to choose from, all just a tap away. The highly efficient, point source LED emitted allows for a crisp dot that is said to be 8 times more efficient than conventional red dots.
The ROMEOZero Elite has a built-in MOTAC (Motion Activated Illumination System) that powers up the optic when it senses motion and then powers it down when it's idle. Thanks to this, the ultra-compact red dot boasts a staggering 10-year battery life running on a CR1632 battery, something that is nearly unrivaled in a micro reflex sight, according to Sig.
All of the rear surfaces of the ROMEOZero Elite housing have anti-reflection grooves molded in, including the backup rear sight notch which is market with Grade A Swiss SuperLuminova pigment for visibility in dark environments.
The new ROMEOZero Elite is compatible with all Sig Sauer P365 optics-ready pistols and comes with custom mounting screws for compatibility with pistols like the Springfield Hellcat OSP or Glock 43X MOS.
As with all the ROMEOZero optic line, the ROMEOZero Elite is fully assembled in the US at their facility in Oregon and has a five-year warranty. MSRP for the new Elite model is $259 for the circle/dot model and $229 for the red dot model.