Predator hunting requires a specific set of skills, and it's also useful to have the best gun possible for the animal you're after. Whether you're calling coyotes or chasing mountain lions, you want a maneuverable, quality gun that's easy to use and reliable. That's where the Savage Arms 110 Carbon Predator comes in. This rifle is made for hunters and designed to check all the boxes predator hunters have in mind when they're looking for a rifle.
According to Savage, the 110 Carbon Predator was created for the purpose of turning the tables on predators. To do that, the rifle in question has to be capable of holding up to the elements, delivering reliable performance, and offering a portable, quality platform. The 110 Carbon Predator is made to do those things, and more.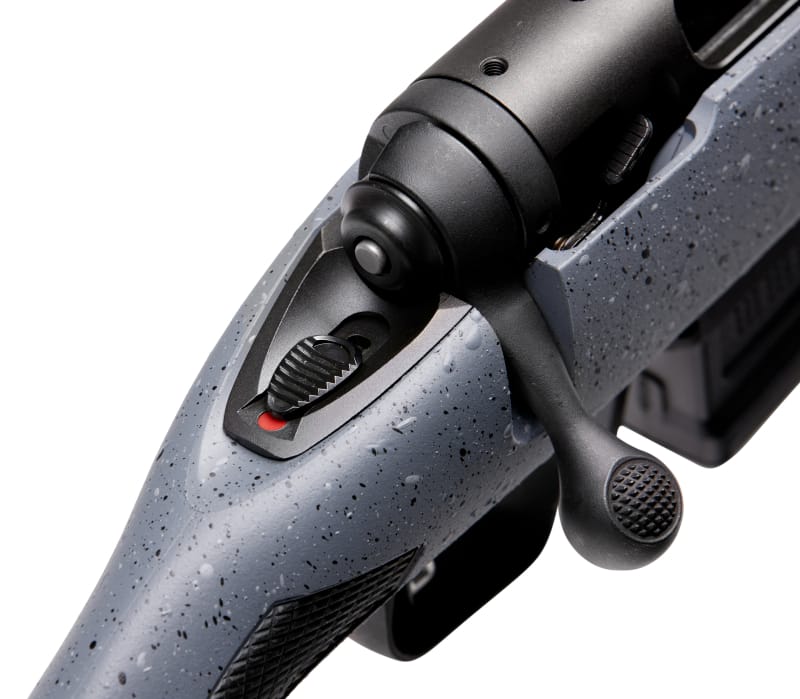 This is a granite-colored and textured bolt-action rifle created in an easy-to-carry platform. The shape of the stock is designed for comfort and a solid cheek weld and strategically placed textured panels facilitate the shooter getting a good grip on the gun. It has a detachable box magazine, so it can be loaded quickly and is offered in a variety of proven calibers. Perhaps best of all is the Proof Research carbon fiber barrel which is both lightweight and capable of impressive accuracy.
Beth Shimanski, Director of Marketing at Savage Arms, said:
As one of Savage Arms' impressive…guns, the 110 Carbon Predator offers unbeatable performance for the toughest hunts. We're committed to building the best, and this new model of the oldest continuously manufactured bolt action rifle in North America embodies all that and more. The modern predator hunter will love the Savage designed carbon fiber wrapped PROOF Research barrel, AICS detachable box magazine and exclusively on this rifle, a granite textured stock featuring the AccuFit and Accustock technology.
The rifle is available in the following calibers:
6mm ARC, 18-inch barrel
22-250, 22-inch barrel
223 Remington, 18-inch barrel
300 BLK, 18-inch barrel
308 Winchester, 18-inch barrel
6.5 Creedmoor, 18-inch barrel
6.5 Creedmoor, 22-inch barrel
Features of the 110 Carbon Predator include:
Matte black carbon steel receiver to improve durability while reducing the risk of movement giving away your location.
AccuStock with AccuFit technology for a more secure, stable design, which increases longevity and accuracy.
Granite texture on stock blends in while providing a firm grip while maneuvering rifle.
Two sling swivel studs for easy attachment of a sling for carrying the rifle or to steady aim during live fire.
Two-piece Weaver-style bases, which are a common design, making mounting an optic to the gun simpler.
PROOF Research Carbon Fiber Wrapped Stainless Steel Cut Rifled Barrel for superior accuracy and improved overall performance.
Threaded muzzle allows an aftermarket accessory such as a suppressor to be used.
2.5 to 6-pound user-adjustable AccuTrigger so the shooter can tune pull weight to their preference.
AICS detachable box magazine for easy loading.
MSRP for the Savage Arms 110 Carbon Predator is set at $1695.00.