Recently, while flipping through an old Guns & Ammo magazine from 1984, I came across an article by the legendary gun writer Bob Milek on a new version of a Ruger bolt-action rifle. Milek begins by saying, "Bill Ruger seems to have a knack for doing the right thing at the right time-giving the shooter just what he's been pining for." Thirty-nine years later has unfortunately seen the passing of both men, but the folks at Sturm, Ruger & Company (ruger.com) continue the tradition of giving shooters what they want.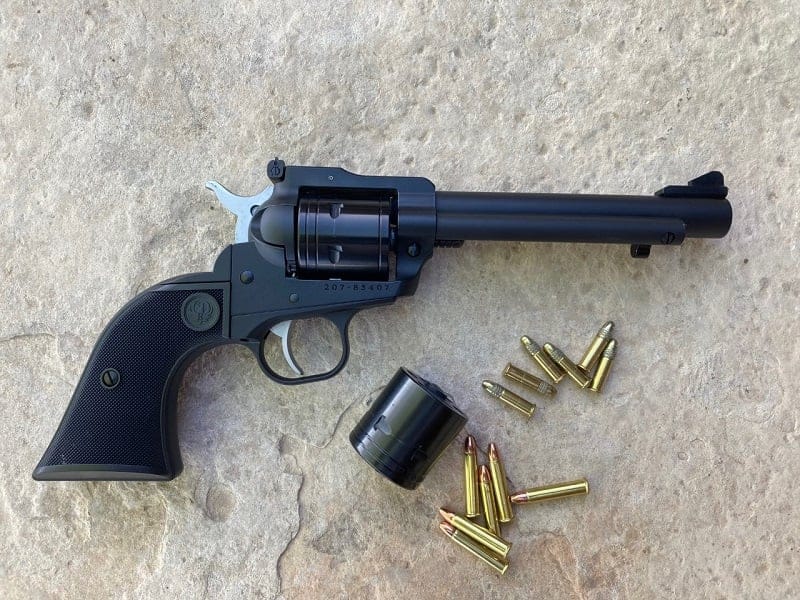 The Wrangler, Everyone's Cowboy Gun
A few years ago, Ruger introduced the affordable fixed-sight, single-action revolver with an aluminum alloy frame called the Wrangler. I've seen these guns retail for around $200. In our current economic state, that is the equivalent of just two tanks of gas in my pickup! I have not asked the folks at Ruger, but this shooter must be selling well since they have brought out several additional barrel lengths and a birdshead grip frame since the original introduction.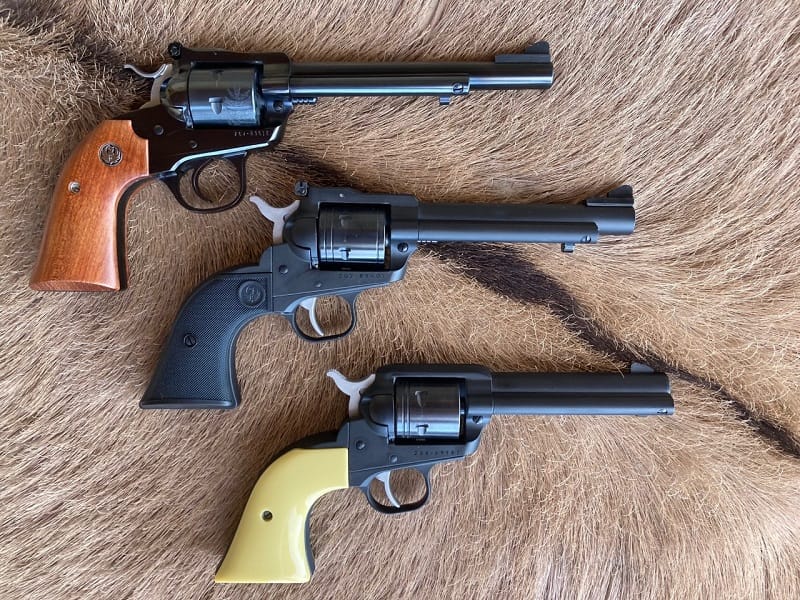 The Super Wrangler, Every Outdoorsman's Sixgun
When I heard the Super Wrangler was scheduled for production, I immediately put my name in the hat to have one shipped to me to review for The Mag Life and have anxiously awaited its arrival ever since. Friday morning my buddy Jim at Dodson Guns in Alpine sent me a text that the Ruger had finally arrived at the best little gun store in the Big Bend. As soon as I picked it up Saturday morning my youngest daughter and I were off to the range to try it out.
The Super Wrangler is the adjustable-sighted version of the Wrangler, much like Blackhawk is to the Vaquero. My gun has the Armor Black Cerakote finish with blued cylinders, one chambered in 22 Long Rifle and the other in the sizzling 22 Winchester Magnum Rimfire. It will also be offered in Silver and Bronze Cerakote finishes like the Wrangler.
This initial revolver comes with a 5½ inch barrel and thin black plastic grips with fine checkering on a Single-Six size grip frame. The cylinder is freed by opening the loading gate and spins both ways, which is a feature I prefer. The rear sight is adjustable for windage and elevation and the front serrated ramp sight is held in place by a screw, lending itself to easily being swapped out by one of Fermin Garza's good custom sights if you prefer. I just added one of Fermin's brass sights to the Super Wrangler that he had sent me for a Ruger Single Six. It should be a bit better for my middle-aged eyes to see!
The magnum cylinder makes this revolver very versatile. The 22 LR is cheap and fun to shoot, offering unlimited plinking opportunities for all shooters, from the most experienced to the novice. The 22 WMR cylinder in the Super Wrangler is an excellent choice and the 22 Maggie is nothing to sneeze at with the proper ammunition as a personal defense round. Now, I didn't say the 22 WMR is the best choice for a defensive handgun cartridge, but it could be a viable choice in some circumstances.
The 22 WMR cylinder in this adjustable-sighted Ruger is a great candidate for a varmint gun. While it has not happened in many years, we sometimes see jackrabbit population explosions in far west Texas. Everyone enjoys seeing jackrabbits and I would never want to not see them darting across the landscape, but at times there can be too many and they compete with livestock and wildlife by overgrazing and can cause damage to rangelands. One of the long-eared hares eats half to one pound of green vegetation daily. Eight eat as much as one sheep, and 41 jackrabbits can eat as much as a cow on a given day. This is where a hunter can perfect the art of handgunning by thinning the population a bit and this little Super Wrangler would fill the bill quite nicely!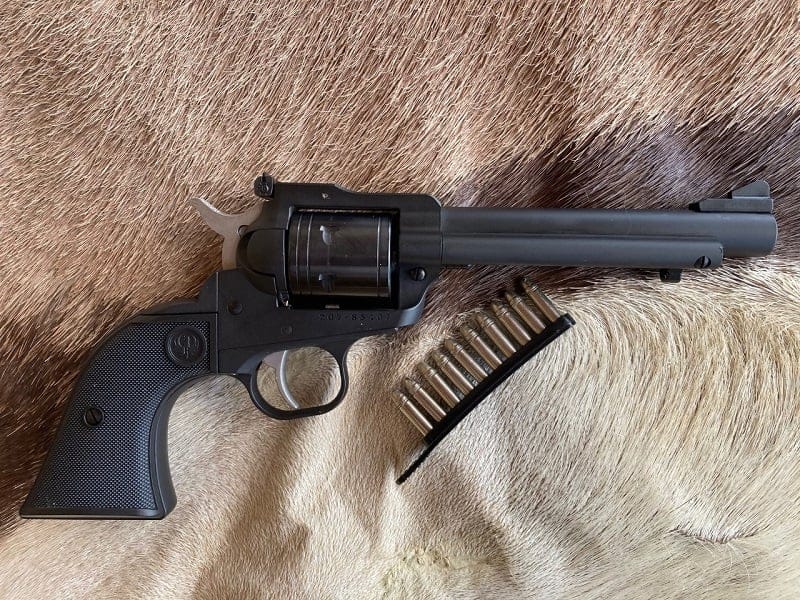 Super Wrangler Range Time
My ten-year-old is my shooting buddy and she was as anxious to try the Super Wrangler as I was. She enjoys shooting a 3.75-inch Wrangler Birdshead and has become quite proficient with the little sixgun. I believe the Super Wrangler was the first revolver she's fired with adjustable sights. She did excellent, with the satisfying sound of "pings" of lead bullets hitting the steel silhouette.
I shot a few groups standing off my shooting sticks from about 15 yards using CCI Maxi Mag (40 gr Total Metal Jacket) and Remington Magnum Rifle (40 gr Pointed Soft Point) with the 22 WMR cylinder. I used Remington's Golden Bullet Hollow Points in the 22 LR cylinder. As you can see from the photo, the revolver is plenty accurate.
The Ruger Super Wrangler is sure to be a success and if the past is any indicator for the future, I expect this is just the first of several variations to come of this affordable, handy revolver. With a suggested retail price of $329.00 I expect you will be able to get one in the neighborhood of $250.00. That's a great price for a rugged, reliable Ruger!