The Mossberg MC1
Mossberg's customers look forward to SHOT Show. The 500 and 590 are venerable favorites with devoted fans, and the evolution of the guns keeps people talking. Now Mossberg is getting back into the pistol game.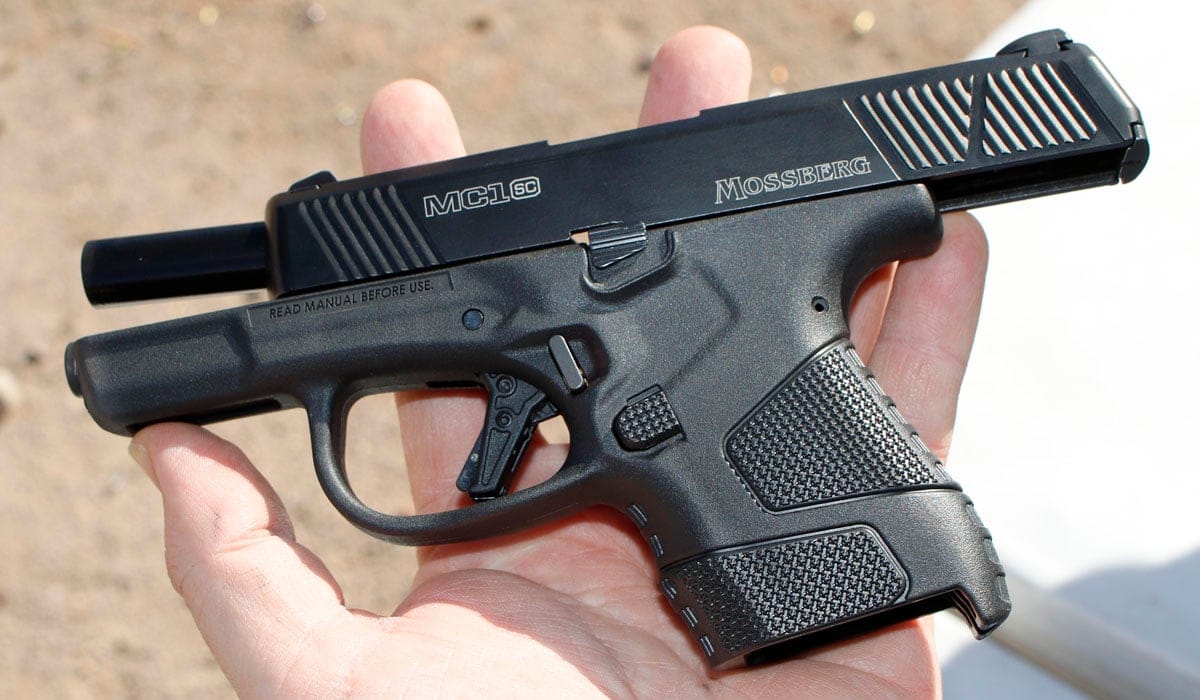 I'd personally hoped for an updated Brownie. The design is still capable of turning heads. The MC1, though, is far more familiar to those who carry concealed. It is a single stack that will come in well below the price of some of the competition.
There are some compelling features to the new gun. The mag design is one, but the first you'll notice is the way the gun provides surfaces for gripping while keeping the edges rounded and smooth. This is a delicate balance on a gun meant from concealed carry.
And it is accurate. At Range Day, we had a variety of steel targets to pummel. One had a hostage flipper over the shoulder. At 15 yards, it was not hard to hit. The MC1 has solid ergonomics, good textures on the frame and slide, and is both compact enough to hide effectively and large enough to control comfortably.
There was another rumor floating around SHOT that we confirmed with the Mossberg staff. The gun will run on GLOCK 43 mags. The magazine that comes with the MC1 is built from clear polymer. It is light, and easy to make. That should keep the price down, even on Mossberg branded mags.
Those who might want after-market options would have a lot of options, too, as the popularity of the single-stack GLOCK has produced some great mags.
The MC1 should come in well under $350. After the initial fervor dies down and they start to stack up at your FFL, you will be able to get them for a song. If the MC1 proves reliable, as almost everything Mossberg builds has, than this is going to be a game changer, and will likely be the first of many new handguns.
What do you suppose they'll have for us at SHOT Show 2020?