In the world of close-quarters work with AR-15 platform guns, the Low Power Variable Optic (LPVO) is a popular optic. It is a good choice for accuracy and target acquisition at close-to-mid ranges, but there's more to an LPVO than simply mounting one to your gun and calling it a day. In this video tutorial, Paul of SuperSetCA walks us through the basics of how to use an LPVO.
Paul covers a lot of LPVO topics in the user guide, including:
Top-end magnification
Illumination/Field of View
Focal Planes
Reticle Choice
Scope Mounts
Scope Leveling
Diopter Setting
Zeroing
Strelok tutorial
Occluded Shooting
Offset Sights
Paul also mentions various LPVOs such as the SwampFox Tomahawk 1-8×24 Second Focal Plane (SFP), Vortex PST II 1-6x SFP, and Nightforce ATACR 1-8x First Focal Plane (FFP).
The Swampfox Tomahawk LPVO line is offered in 1-4x, 1-6x, and 1-8x magnification. (Photo Credit: Swampfox)
Choosing an optic of any kind can seem like a difficult task and when you change things up to include a specific type of optic, such as an LPVO, it might seem even harder. However, it doesn't have to be.
When you're deciding which LPVO to mount to your gun the first thing you need to do is figure out how you are going to use it. Is the optic going on a duty gun? Is the gun for home defense? Maybe you intend to hunt with it. Once you know exactly what you need the optic to be able to do, it gets easier to select the right one.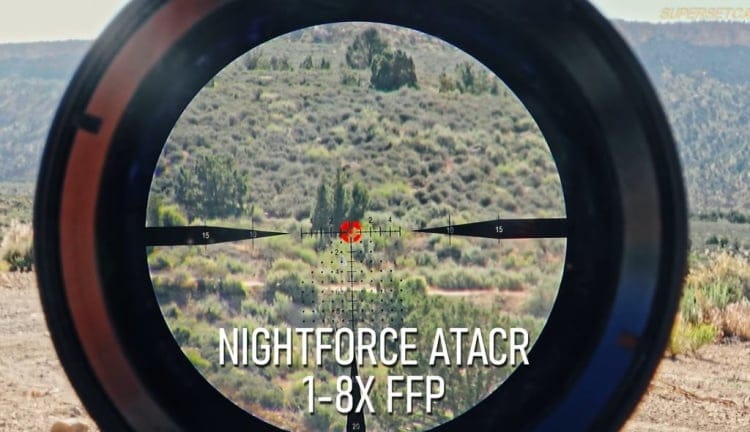 As Paul from SuperSetCA points out in the above video, knowing what your optic will be used for helps you choose the magnification range. Paul prefers 1-6x magnification LPVOs as a good all-around choice. Of course, if you want to fire at longer distances, you want more magnification. Once you move beyond a magnification of 6x you lose clarity, precision, and the ability to gather light at low light times such as dusk.
Your gun and your chosen optic should be purpose-driven. For instance, you don't want to use an AR with a 20-inch barrel for home defense. A 16-inch carbine is a much better idea for that purpose. Likewise, you'll want an optic that is made for close-quarter use, like an LPVO. It is a good idea to have a dedicated AR for home defense whether you're defending a small house or a large property with acreage attached.
Above all else, though, take the time to get to know your equipment. Check out SuperSetCA's video to become more familiar with how to mount and zero your LPVO so you can use it to its fullest potential.