What you see here is the Holosun AEMS, or "Advanced Enclosed Micro Sight". It apparently has 200% of the glass surface area that prior 20mm micro-style optics provide, with an 11% reduction in size. It does have a proprietary footprint (which is less than ideal) but a number of other features will likely counterbalance this.
Holosun AEMS
Advanced Emitter Micro Sight
The AEMS, described as a "next-generation rifle dot", boasts the following features.
Integrated glass flip caps
"The hinged, flip-down lens covers are clear, and we could not detect any appreciable difference in color or clarity whether they were up or down. This is great news particularly if you run your carbine hard or in force-on-force scenarios which are famous for shattering red dot lenses with that lucky UTM or Simunitions hit." Tom Marshall, RECOIL Magazine
Available in red or green
Manual brightness adjustability
65 MOA ring with 2 MOA center dot (dot or circle only)
"The aforementioned swappable reticle, in our estimation, is one of the clearest, most crisp reticles we've ever seen through NVGs. While there are no dedicated night vision modes, turning the brightness down manually works just fine and, as we said, leaves an incredibly sharp sight picture that does not wash out under our tubes." Tom Marshall, Ib.
Lower 1/3 co-witness removable base
7075 aluminum housing
3.09 oz. without mount; 5.5oz with mount
200% greater FOV*
11% smaller unit*
50,000 hours of life on a single CR2032 battery
*I cannot say at this time what specific models this is measured against, I'm just reporting the specs they've provided.
Holosun AEMS Out and About
HS AEMS In Use
Greg Skaz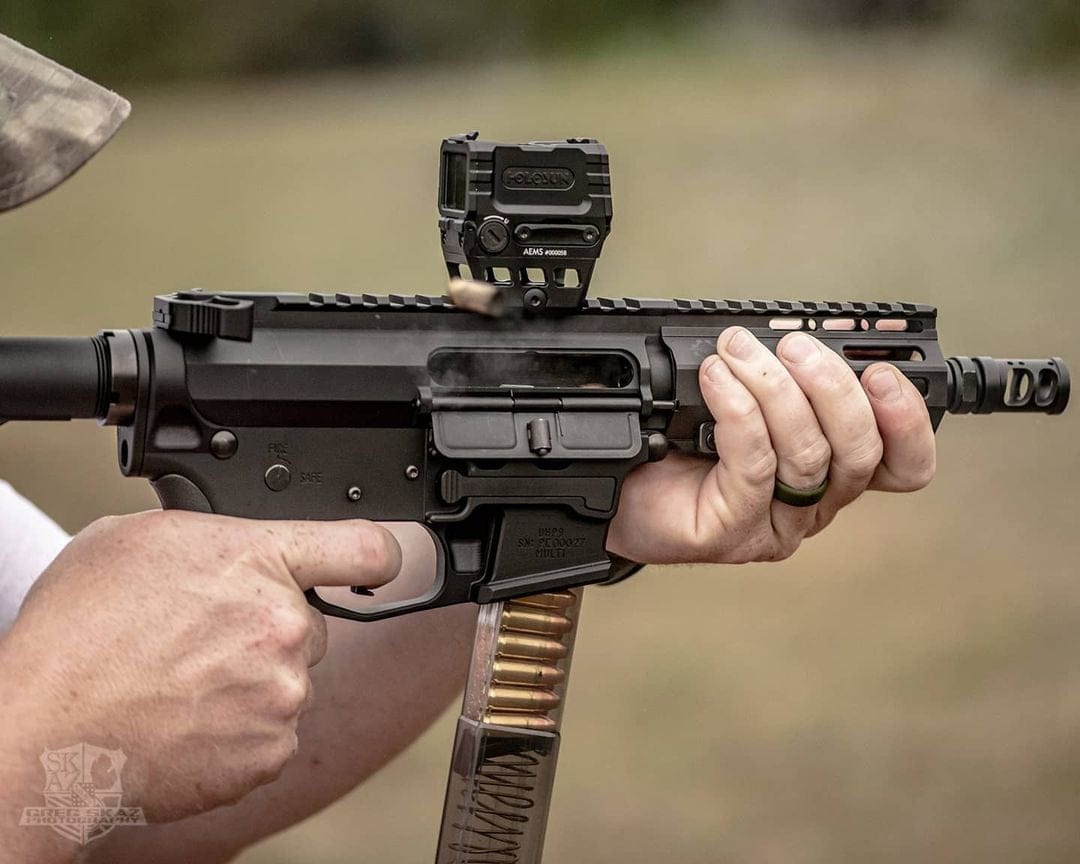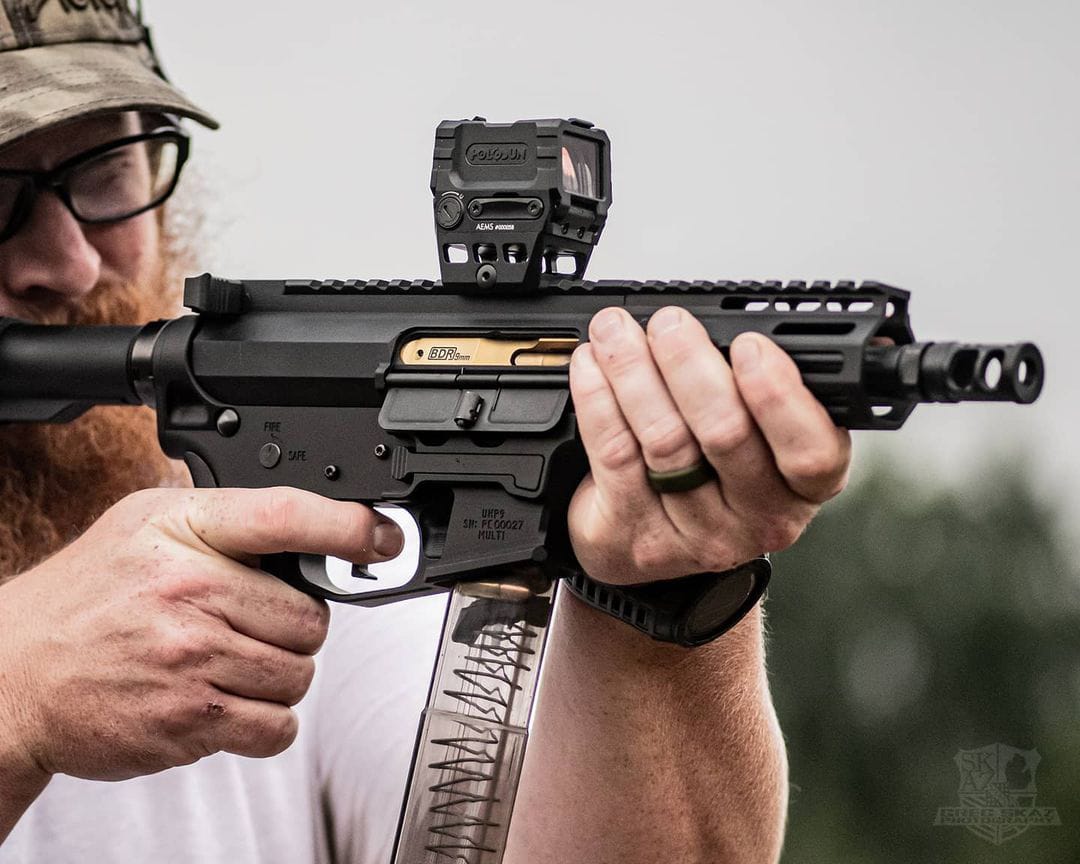 Advanced Enclosed Micro Sight
Tom Marshall
Some imagery from Tom Marshall of RECOIL Magazine. Tom was one of those given early access in order to provide some input on performance, durability, etc.