April of 2019 saw Glock land a major contract with US Customs and Border Protection (CBP). The 10-year deal called for Glock to supply sidearms to the federal government's largest law enforcement agency. Specifically, the contract provides for quantities of the Gen 5 Glock 26, Gen 5 Glock 19 MOS, and the then-new Glock 47. Other agencies, like the US Secret Service, have also started using the Glock 47.
The Glock 26 and Glock 19 MOS are available for civilian purchase, as we all know, but not so the Glock 47. That's changing soon, to many Glock guys' delight, since the G47 gives them something they've been clamoring for.
So, what's the big deal?
Glock guys are occasionally razzed because Glocks are, well—they're Glocks. They all look the same and lack the sexy lines of some other guns. But, everyone knows what a Glock is because they just run. And run. And run. As unaesthetically pleasing as their products are to some, Glock is number one for a reason. Their owners swear by them, and rightfully so. It's a well-proven platform and there's really no reason to mess with success, though lack of innovation may have cost them the US military's M17 contract. But that's another story.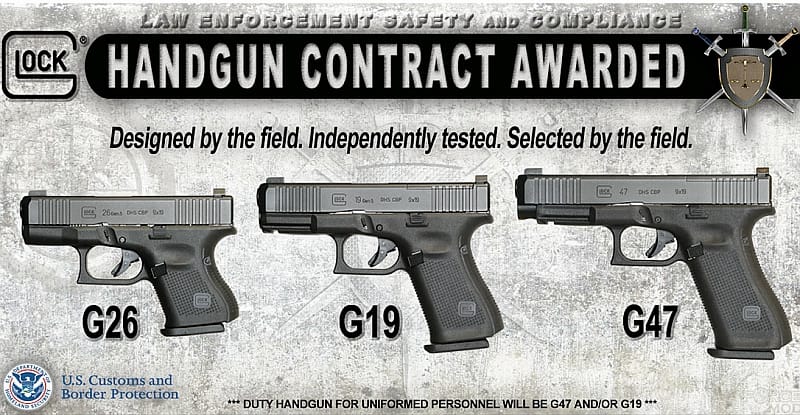 Glock guys are excited about the G47 because it gives them something they've never had before, at least in a Glock: a compact grip frame paired with a full-length slide and barrel. It's hard to believe Glock has taken this long to market that combination, but there it is.
So, now Glock offers an option for folks who like the increased accuracy and velocity of the longer barrel but want the more easily concealed compact grip frame. It's truly a best-of-both-worlds situation and Glock will probably sell tons of G47s. Let's take a look at the gun's basic specs.
Glock 47 Specifications
Caliber: 9 x 19mm
Capacity: 17 Rounds
Overall Length (S/M/L Backstraps): 7.95 inches/8.03 inches/8.11 inches
Slide Length: 7.32 inches
Overall Width: 1.34 inches
Slide Width: 1 inch
Height (Including Magazine): 5.47 inches
Weight (Without Magazine): 23.21 ounces
Weight (With Empty Magazine): 25.93 ounces
Weight (With Loaded Magazine) 34.29 ounces (approximate depending on ammunition)
MOS Optic Footprint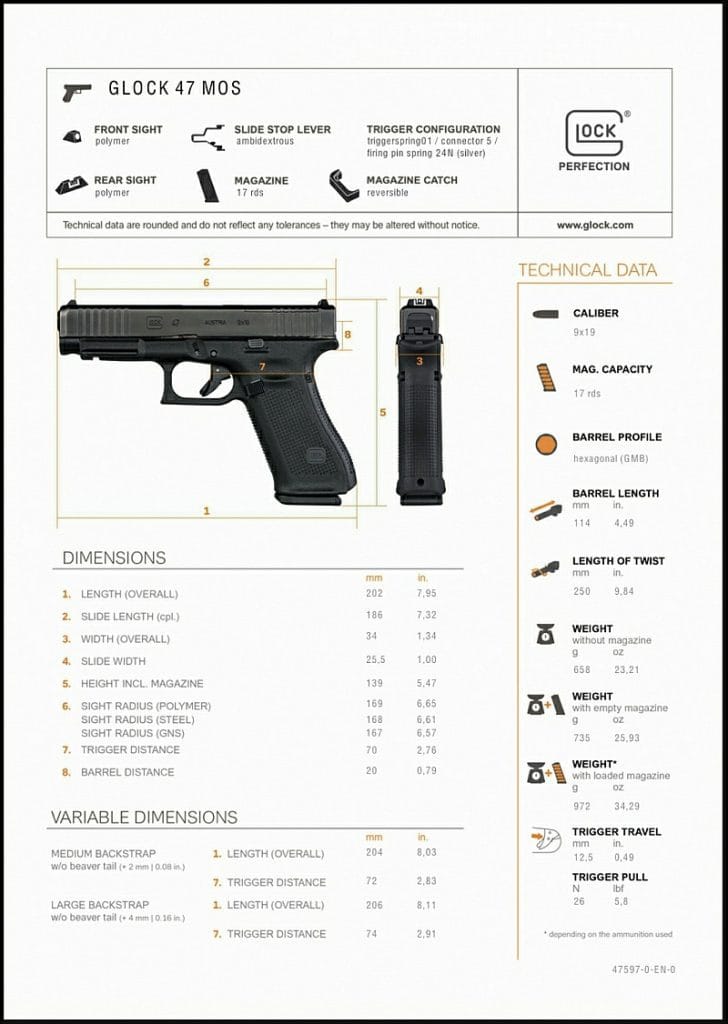 The Glock 47 Bonus
TFB's James Reeves made an interesting observation while discussing the new Glock 47. If you buy a G47 and pair it with a Gen 5 Glock 19, you will actually have four guns. That's because the G47 pairs a G17 slide and barrel with a G45/G19X frame. They pull it all together by making the slide compatible with the G19's recoil assembly.
So, if you have both the G47 and Gen 5 G19, you can mix and match to create the Gen 5 G19 and G47 (of course), plus a G19X and a G45. He also mentions a G19L, which, not being eyeballs deep in Glock variants, I had not heard of before. You can roast me in the comments if you feel the need.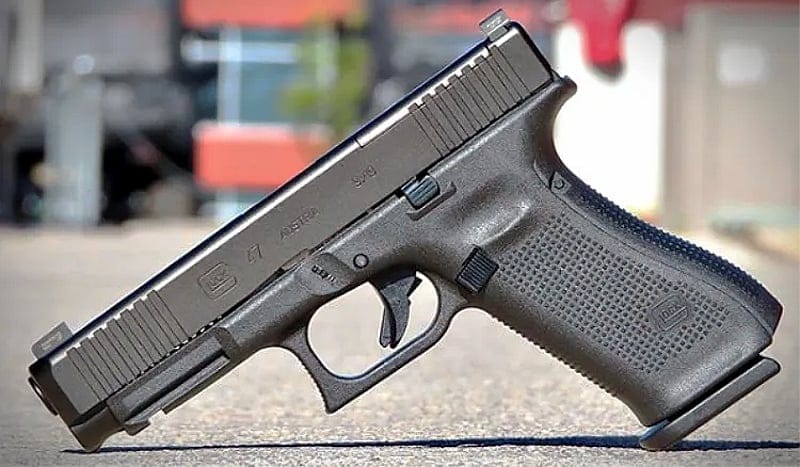 Glock 47 Outlook and Availability
As mentioned earlier, this looks like a home run for Glock. Maybe even a grand slam. The boys from Austria are giving their fans what they want and that's always a good thing. Since it's a Glock, the aftermarket support will be there, and holster options will abound. And Glock mags are Glock mags.
Reports indicate that the Glock 47 will be available after SHOT Show next month, so you won't have long to wait. There will no doubt be lots of buzz in Vegas about the new kid on the Glock block, so you'll be able to see the early reports before you buy one. But knowing Glock, the G47 will run like all the others. So, just go get one. You know you want to.