Do you love the FN SCAR? Interested in what is essentially a variant, or at least a close relative of the SCAR? Then you're going to love the FN America Mid Range Gas Gun (MRGG) line. The MRGG lineup from the respected gun maker is currently made up of two rifles, the MRGG-A and the MRGG-S.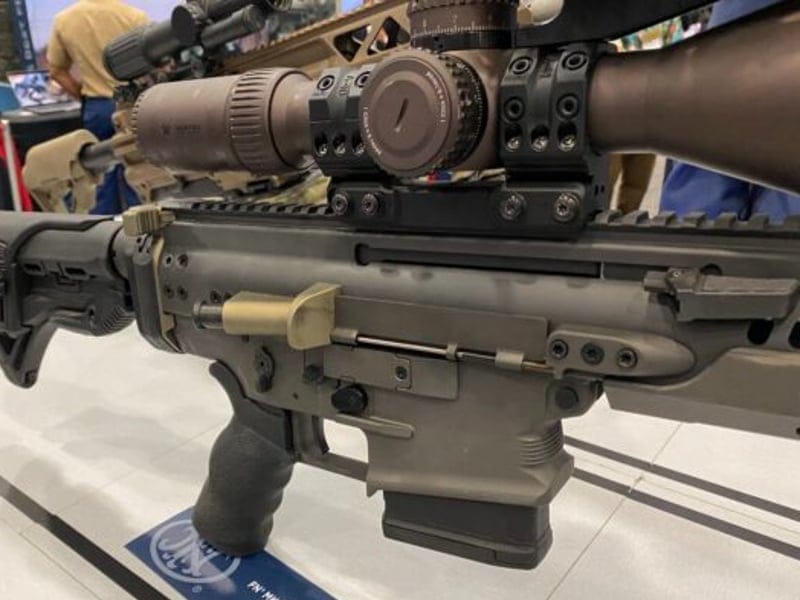 The launch of the FN MRGG-A and MRGG-S was initially reported by Soldier Systems, who wrote:
Offered in two variants MRGG-A for Assault and MRGG-S for Sniper Support. The most glaring differences between the two variants are a 14.5″ barrel for MRGG-A and 20″ MRGG-S as well as different pistol grips and buttstock for the two versions. However, the side-folding adapter fits with an M4 standard buttstock so the shooter can configure the stock as he sees fit.

Controls are ambidextrous. Additionally, only MRGG-A offers full-auto fire. Otherwise, it's semi and safe selectors for both, but it is more ergonomic than on the SCAR. There's also a two-stage trigger which was designed in house.
Features of the guns include:
AR-style top-mounted charging handle
Non-reciprocating side charging handles
A combination forward assist and brass deflector
FN's own two-stage trigger
Height adjustable bipod
Barrel lengths specific to their purpose (14.5 inch on MRGG-A and 20 inch on MRGG-S)
Compatible with SR25 magazines
Full-length MIL-STD 1913 Picatinny Rail
M-LOK compatible as well
Adjustable gas block
Suppressed and unsuppressed settings on gas block
HUXWRX Safety Co. suppressor
Cold hammer-forged barrel
Highly customizable stocks and interchangeable barrels
Available in 6.5 Creedmoor and 7.62x51mm NATO
MRGG-A ships with a Gen 3 Vortex Razor 1-10×24 optic and a Badger C1 mount and Leupold Delta Point Pro backup sight
MRGG-S ships with a Gen 2 Vortex Razor 4-27×50 optic and a Spuhr 4002 mount with FN ELITY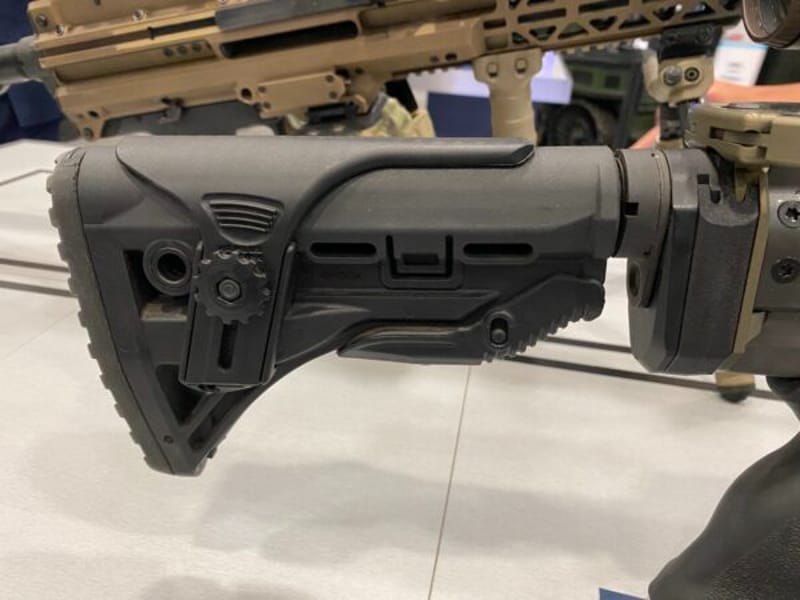 Interestingly, Soldier Systems also noted that there's an "adjustable gas block with suppressed and unsuppressed settings while the Gas Regulator is now buried in the receiver assembly and redesigned to reduce flash while shooting under NODS." This is a fantastic feature for FN to include in the MRGG's design. From their high-quality overall design to the thought that obviously went into the controls, it's clear FN created these rifles to be the ultimate combat-oriented Mid Range Gas Guns.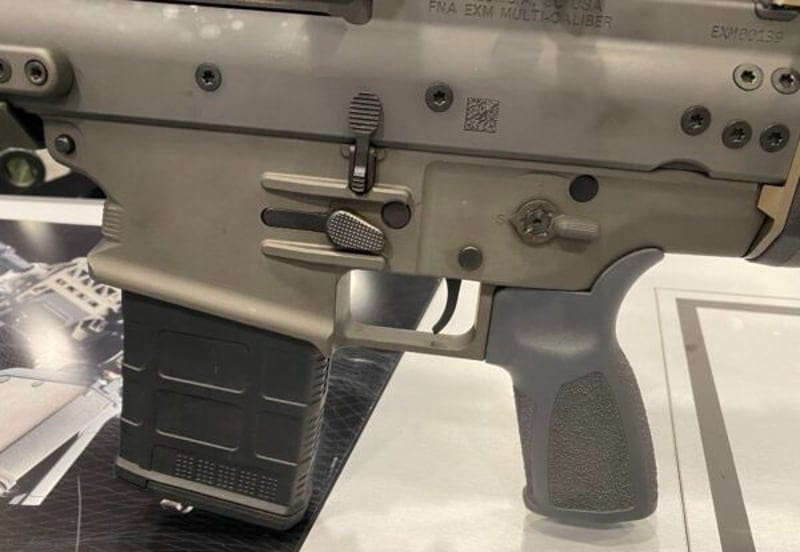 Limited information is available regarding the FN MRGG-A and MRGG-S at this time. Stay tuned for more details as they become available.
What do you think of the MRGGs? Could FN eventually win the SOCOM contract that's still up for grabs? Share your thoughts in the comments section below.