What do Rit Dye, Magpul, a sand PMAG (actually several PMAGs), and a writer with an artistic muse have in common? Read on and you'll see.
In June of 2016, we posted a review of the Magpul Sand PMAG. In that article, I briefly went over the steps to dyeing a SAND PMAG using Rit Dye. During that test, I noticed some colors did not turn out the same as what the bottle says it is supposed to be. So I decided to try every color and have a comprehensive color chart. I would not try mixing dyes or dipping a PMAG in different dyes to get different colors. I reached out to Rit Dye and they sent us 25 bottles of their most popular colors for testing. This meant I had to raid the Gunmag Warehouse (no pun intended) for 25 Sand PMAGs.
It's very difficult to find PMAGs in that color these days, though not impossible. This article will apply mostly to those of you who still have some, are able to find some, or are interested in seeing what sort of results you get with a brown PMAG or one of our other mags available in FDE). Many of the latter are light enough that you might have some luck with it.
Note: this article was originally published on December 30, 2016. It remains a perennial favorite with the Mag Life reader community so we've updated and reposted it.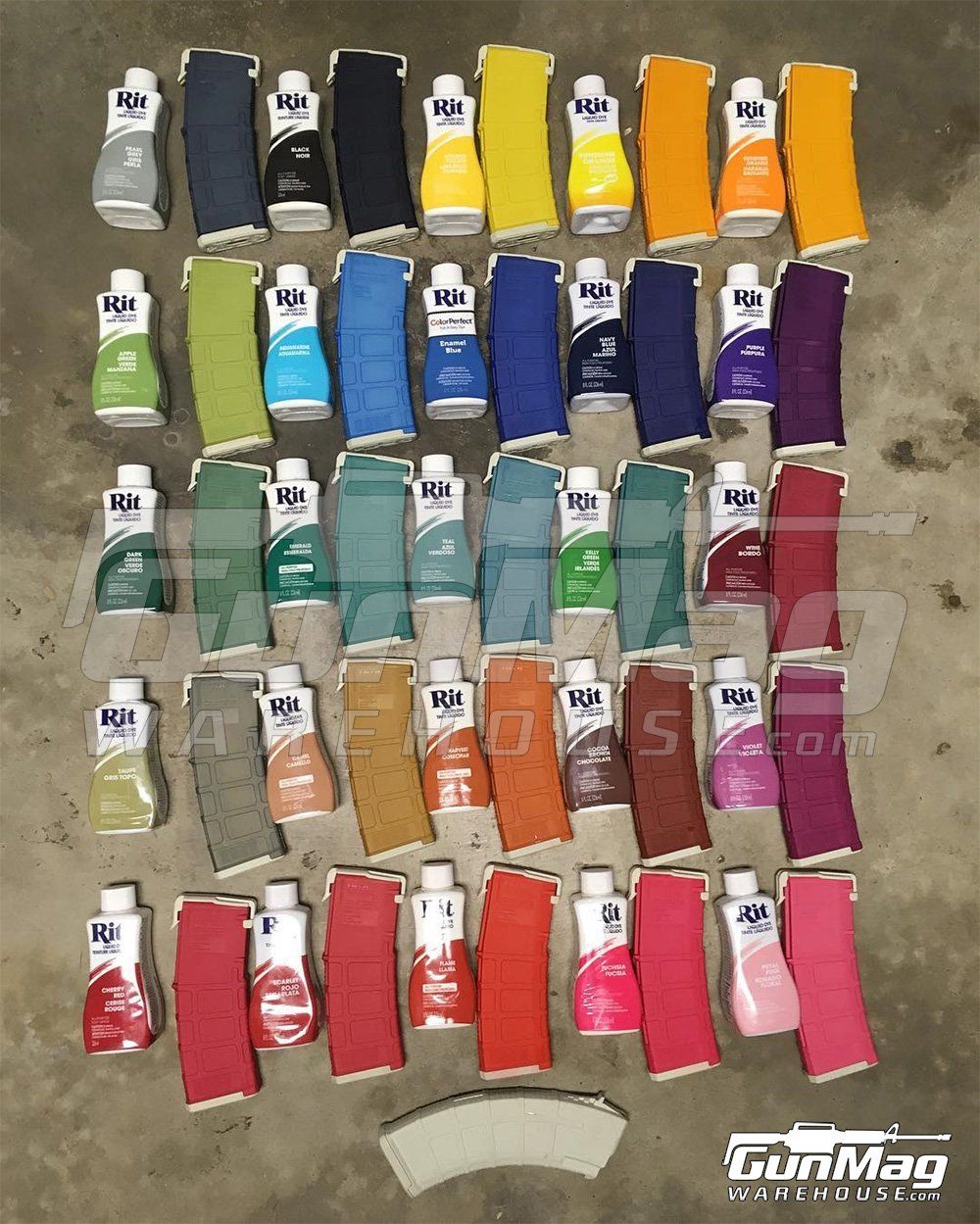 After a few stops, I found a bread pan that is just the right size for the PMAG. This way I won't need as much water. In order to stay consistent, I only used three capfuls of dye for every color. I used the same bent wire coat hanger to lower and raise the PMAGs into the dye. I decided to dip the PMAGs one minute at a time up to three minutes. Only a couple of colors went on to five minutes.
Below are the results of the dyeing.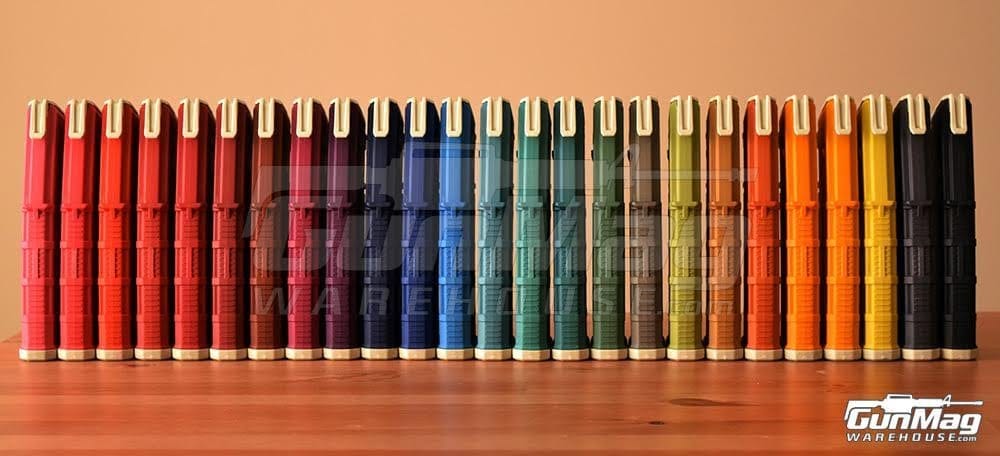 Black turned out a very dark blue compared to the factory black 40rd PMAG to the right.
BLACK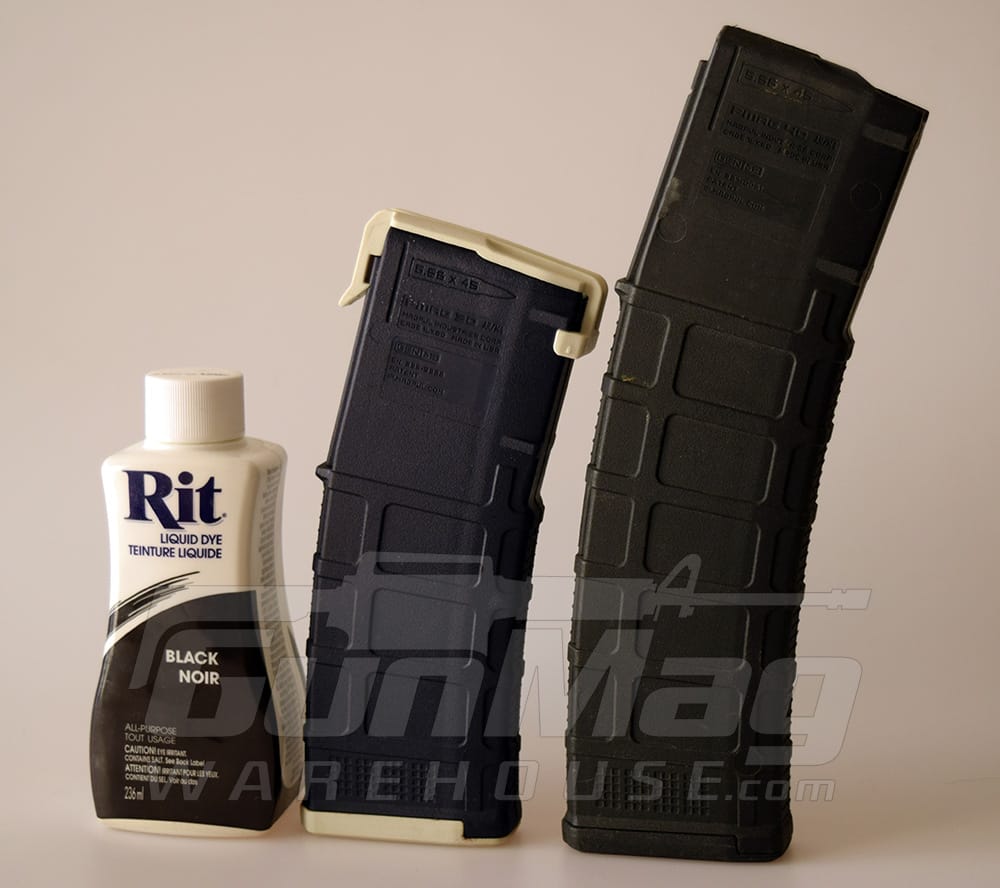 PEARL GREY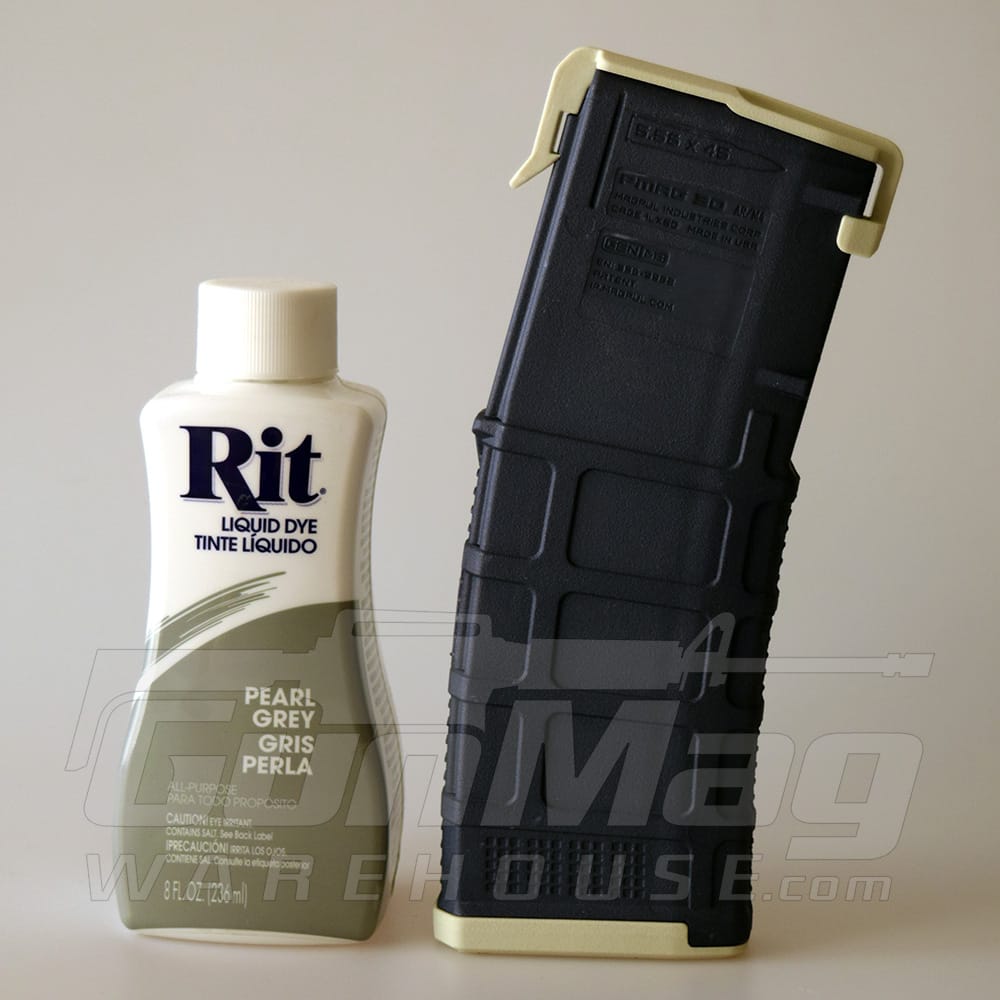 GOLDEN YELLOW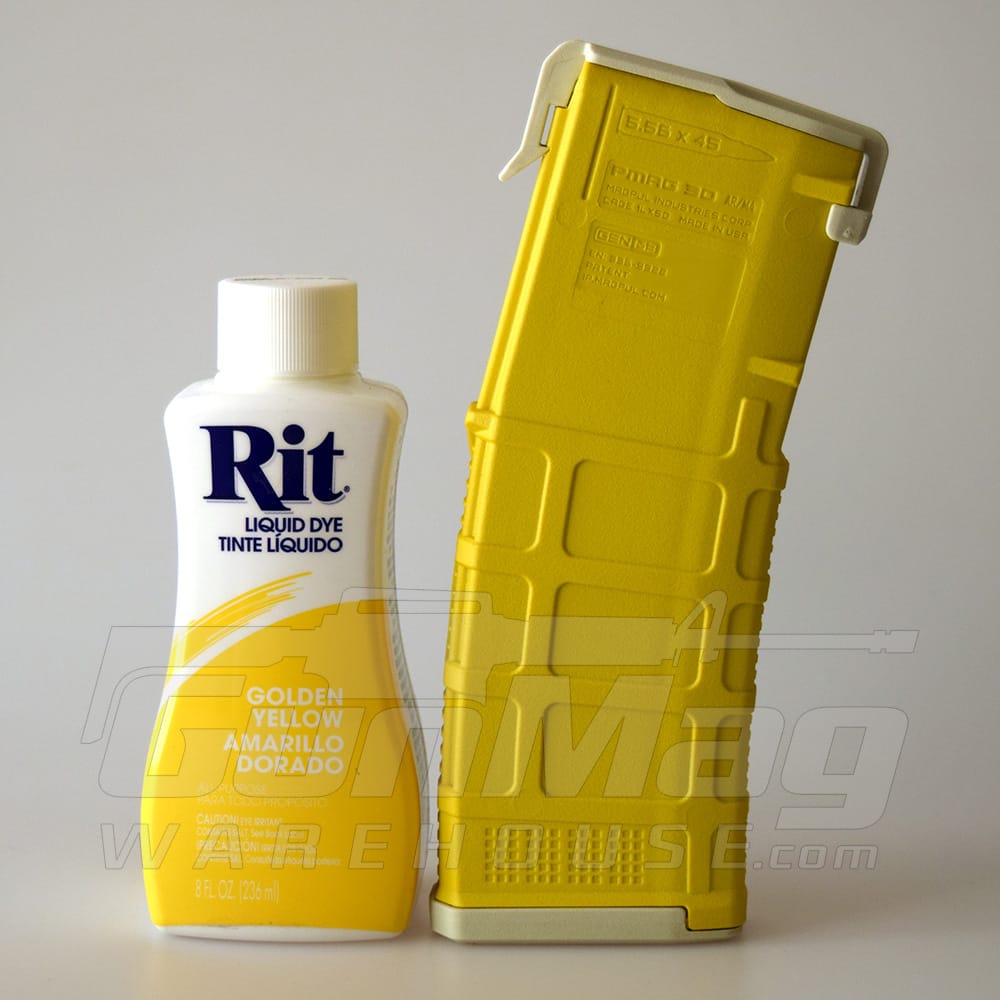 SUNSHINE ORANGE
The bottles look different but they are the same color. Not sure why the yellower bottle says "NEW".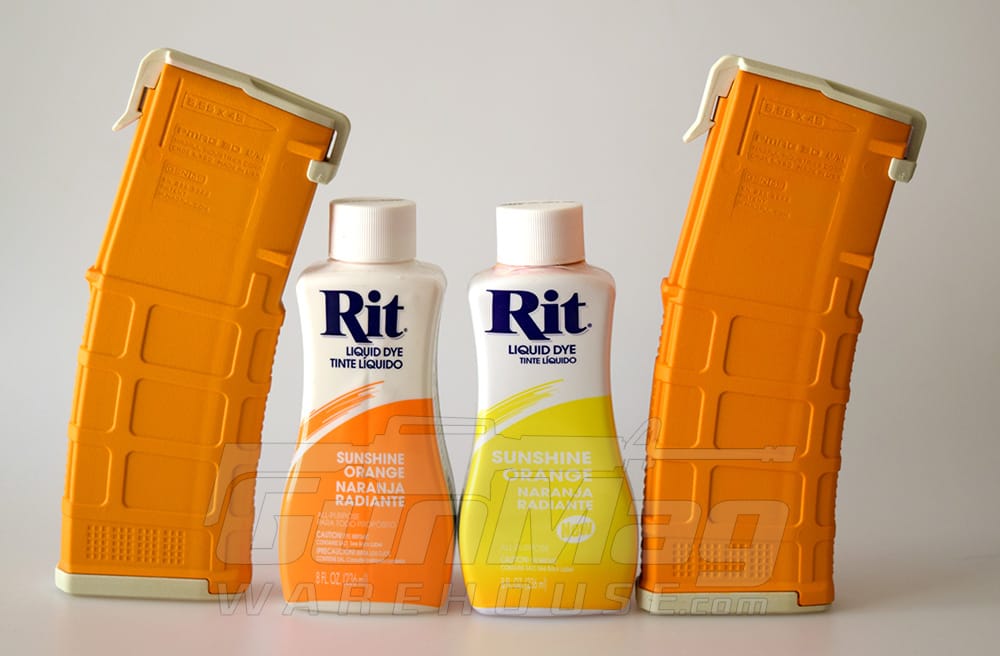 HARVEST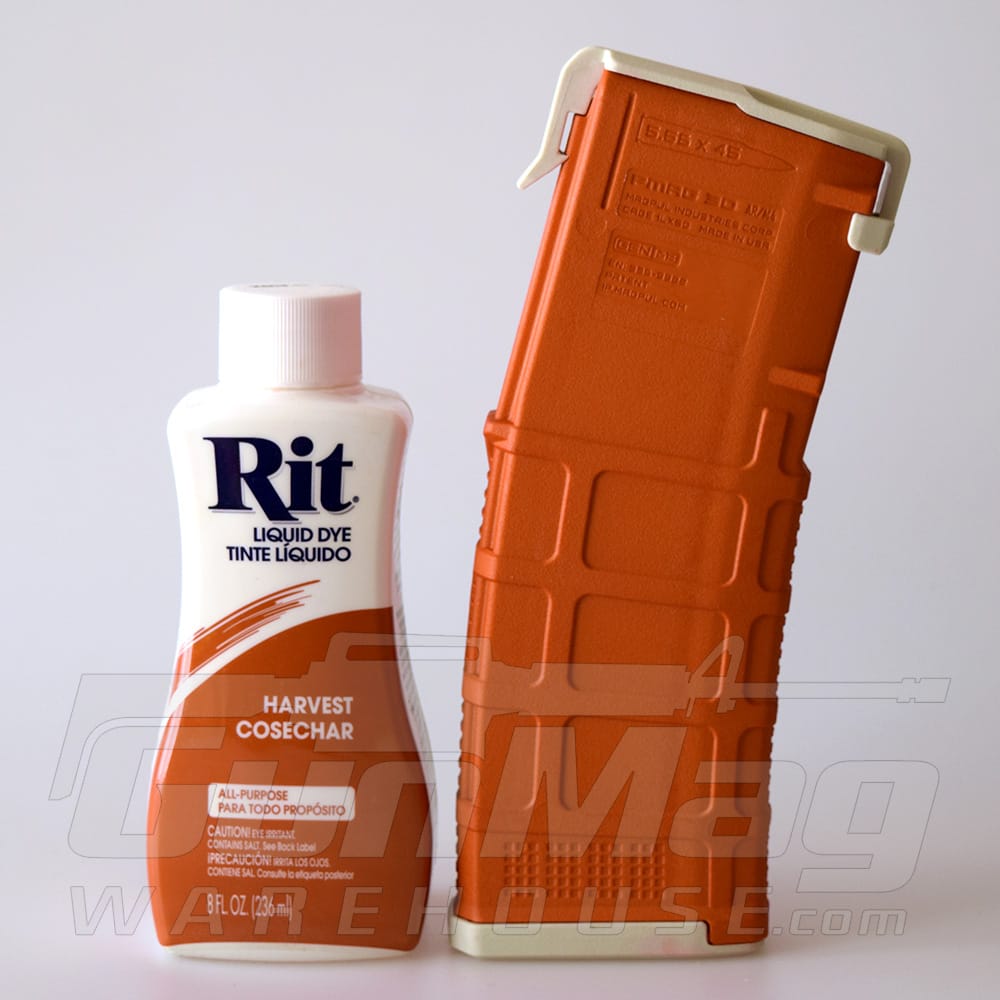 CAMEL
Yes, Camel. Much like those giant boxes of Crayons we had when were kids, the Rit Dye Color Chart has some interesting and very specific colors.
TAUPE
As you can see, taupe does not come out as you hope or expect. In my previous attempt, it turned green on me.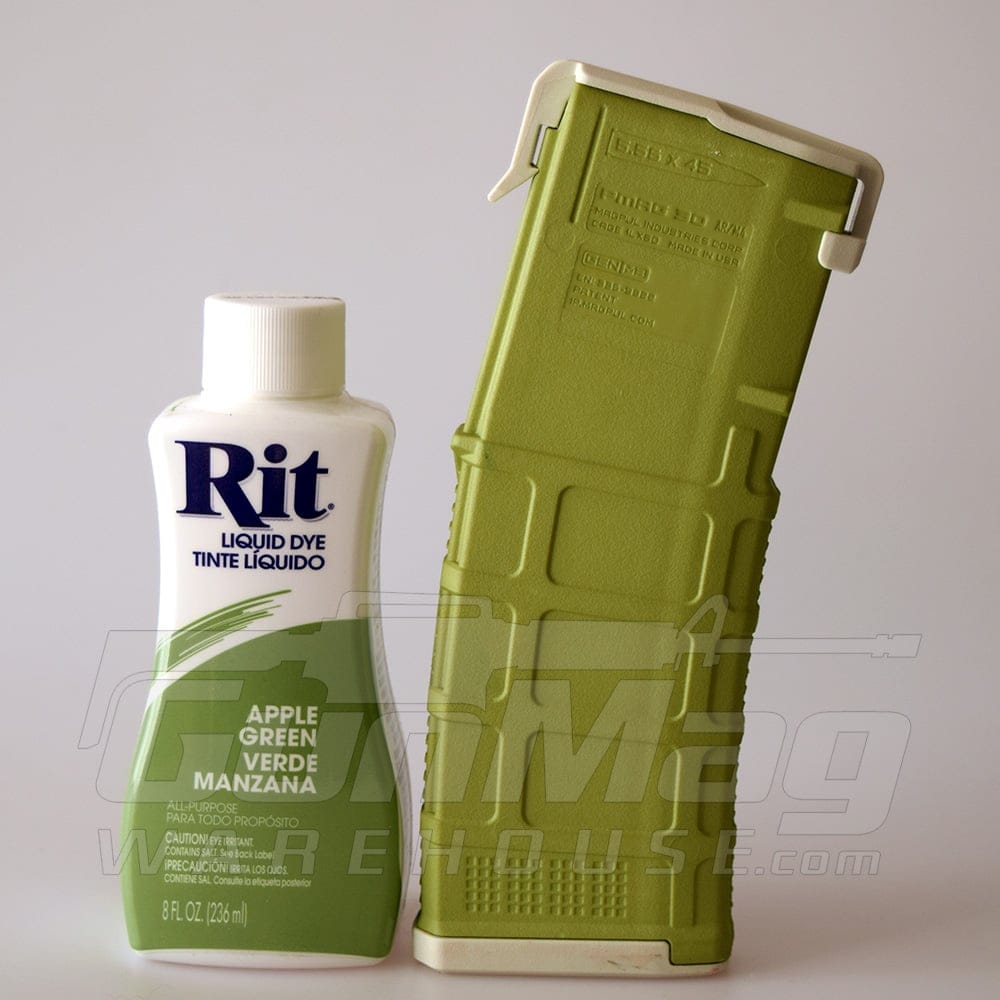 APPLE GREEN
Speaking of apples.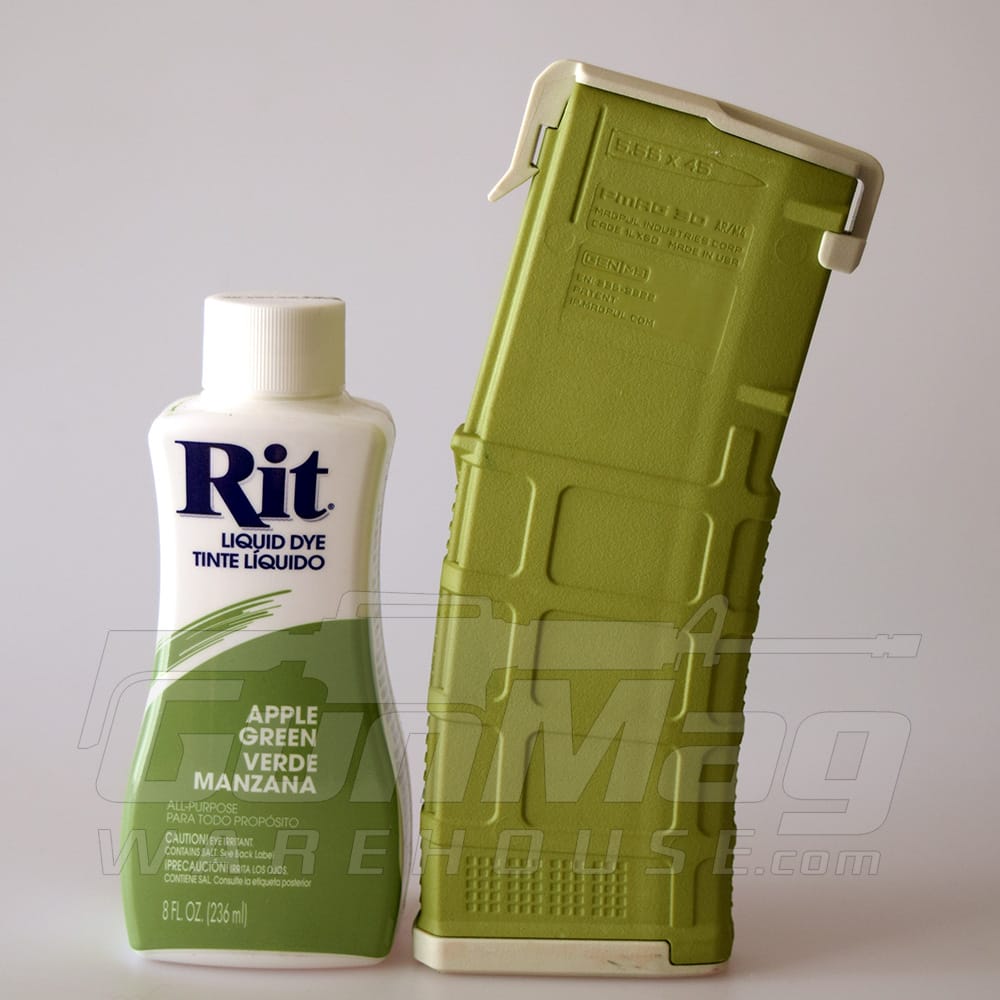 DARK GREEN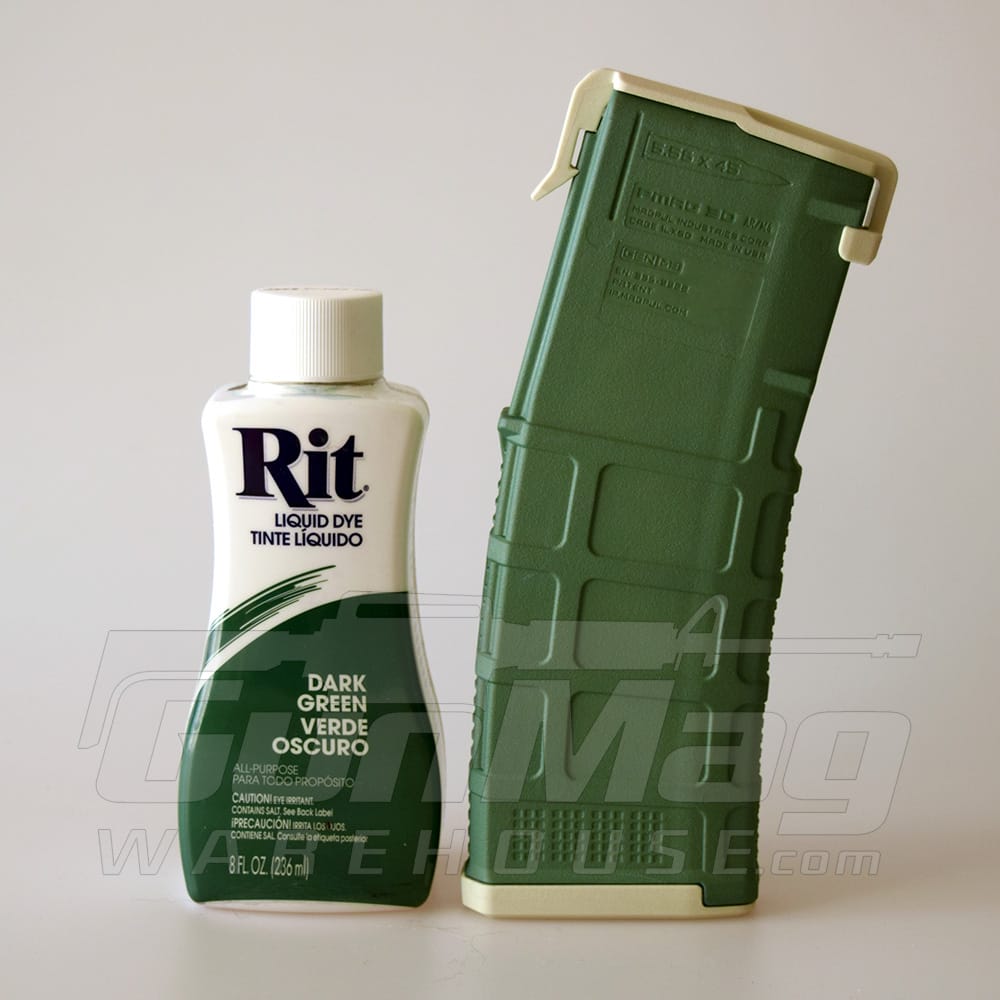 EMERALD
TEAL
KELLY GREEN
Unfortunately, Kelly Green is another color that does not turn out as you would expect.
AQUAMARINE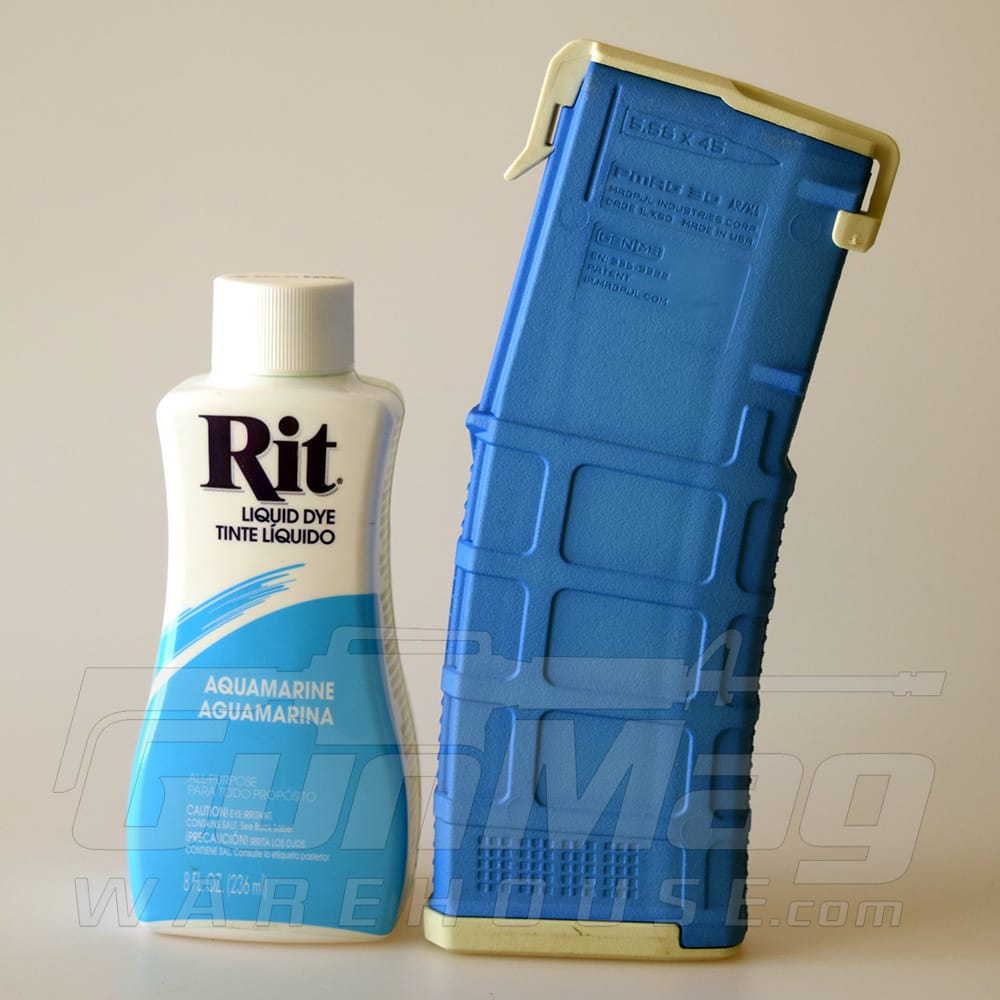 ENAMEL BLUE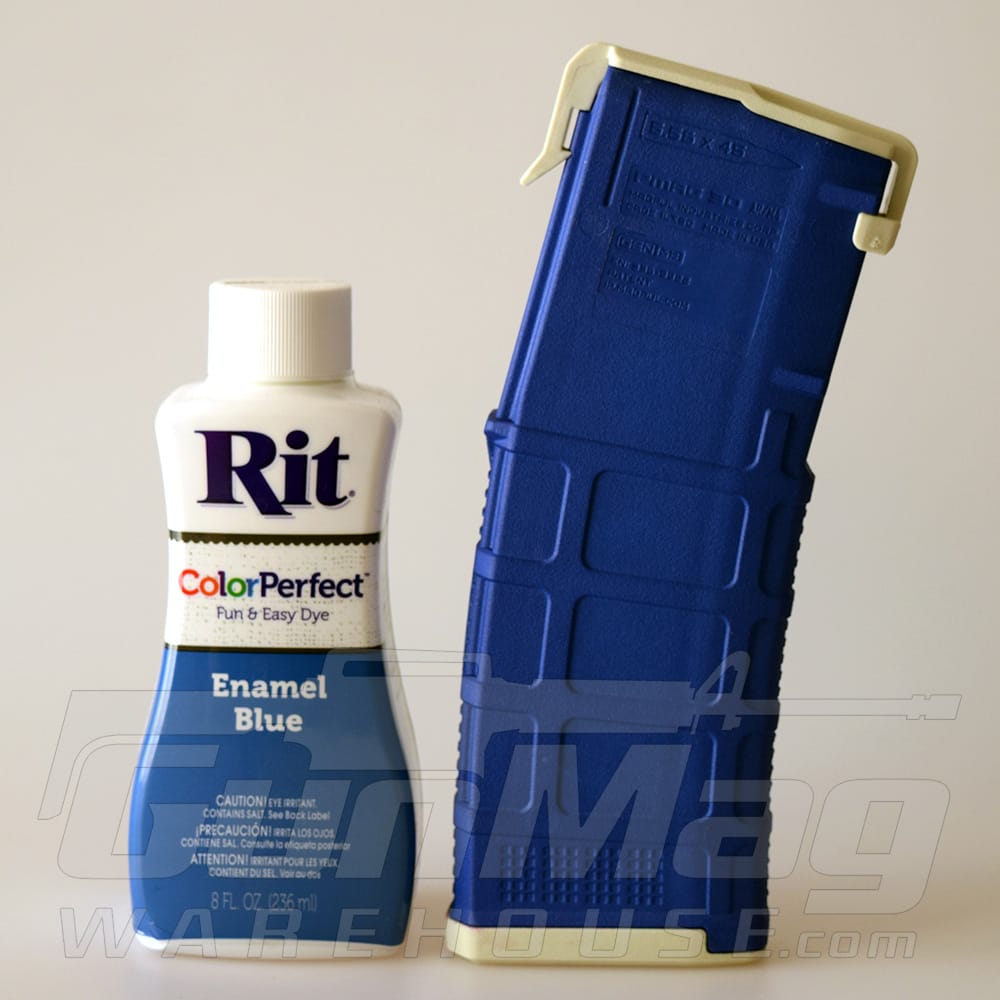 NAVY BLUE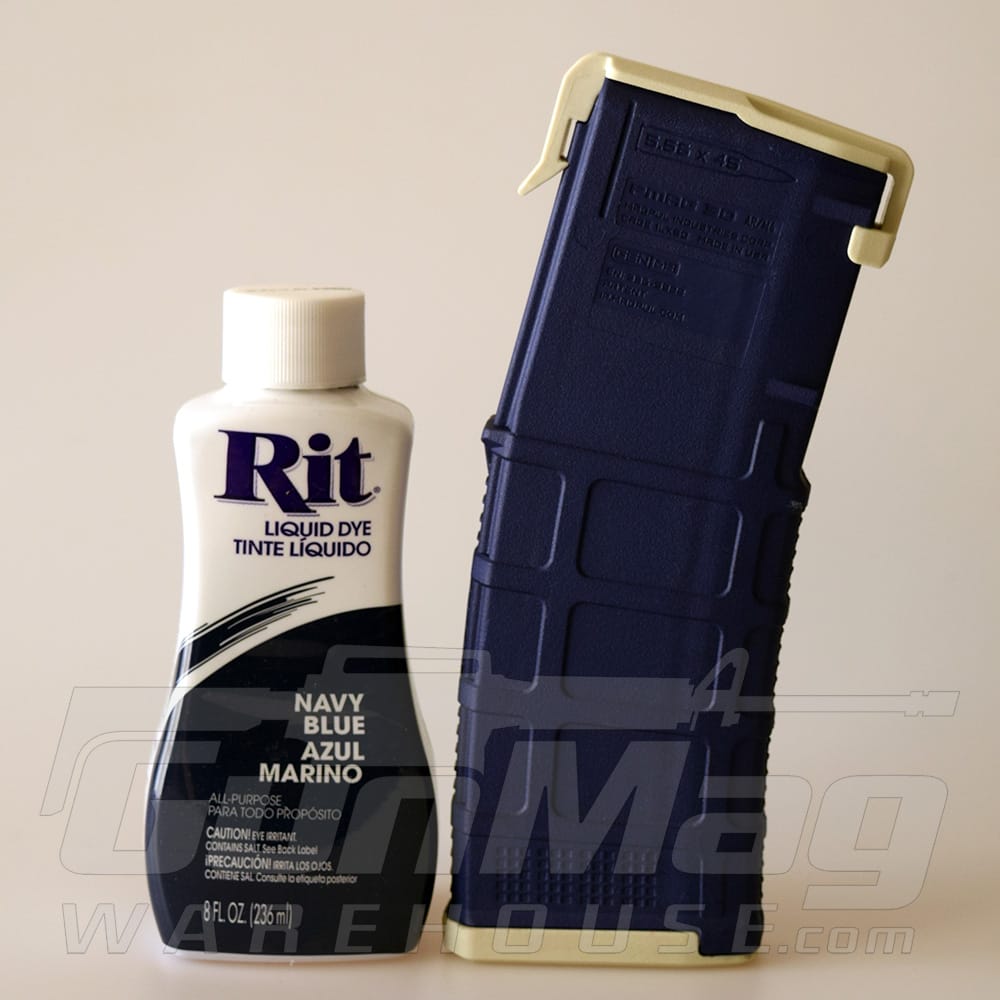 PURPLE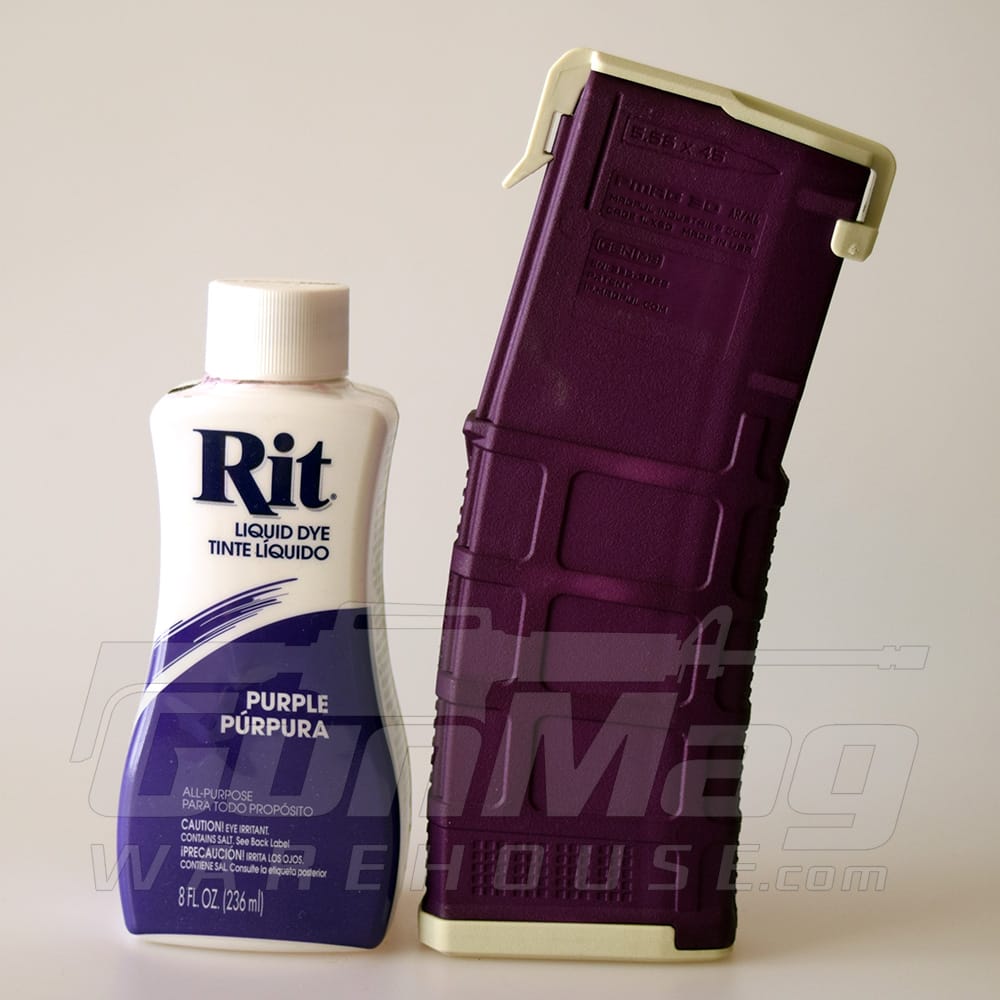 VIOLET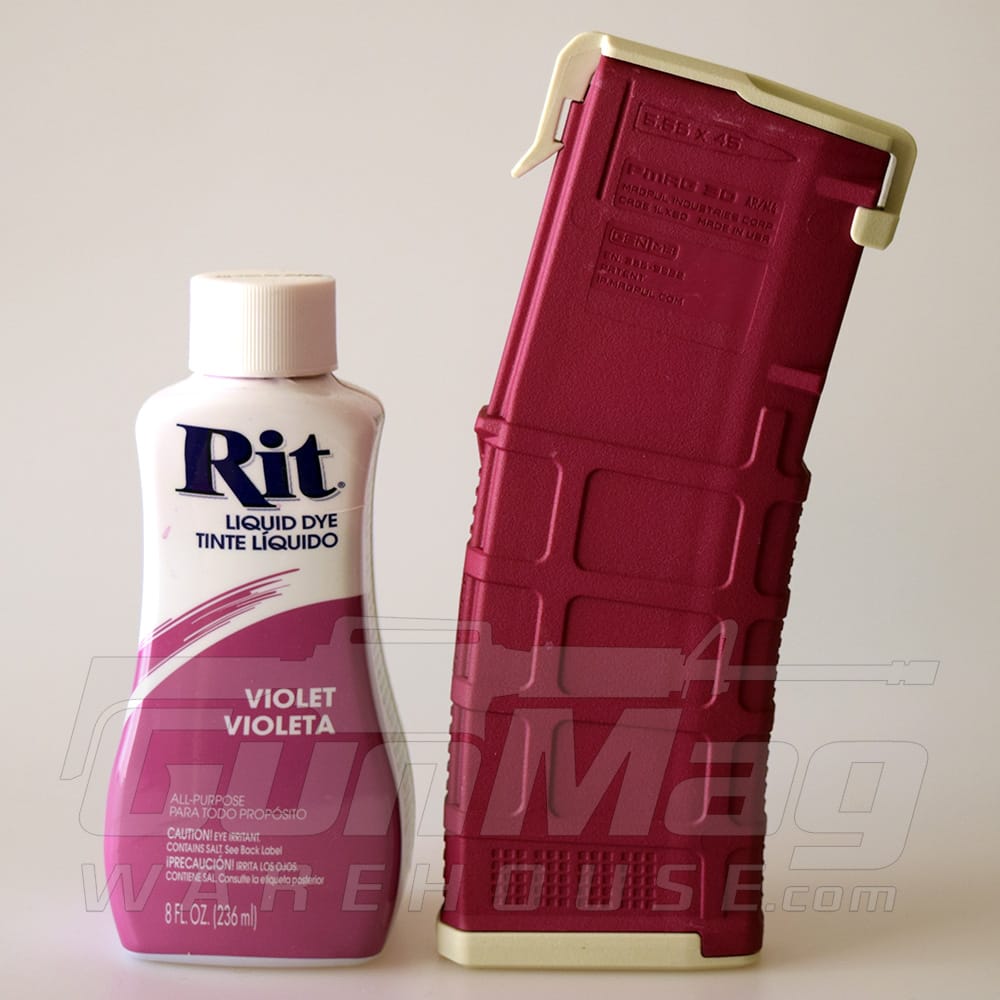 COCOA BROWN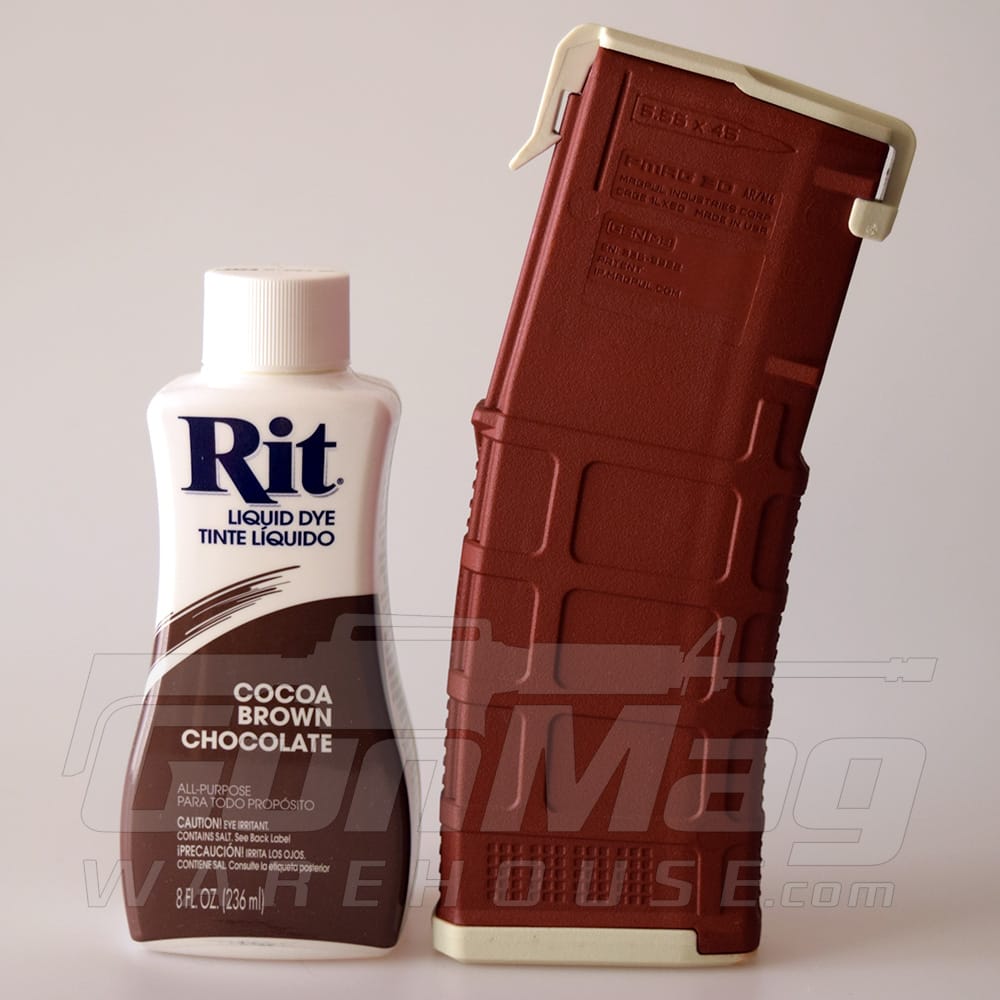 WINE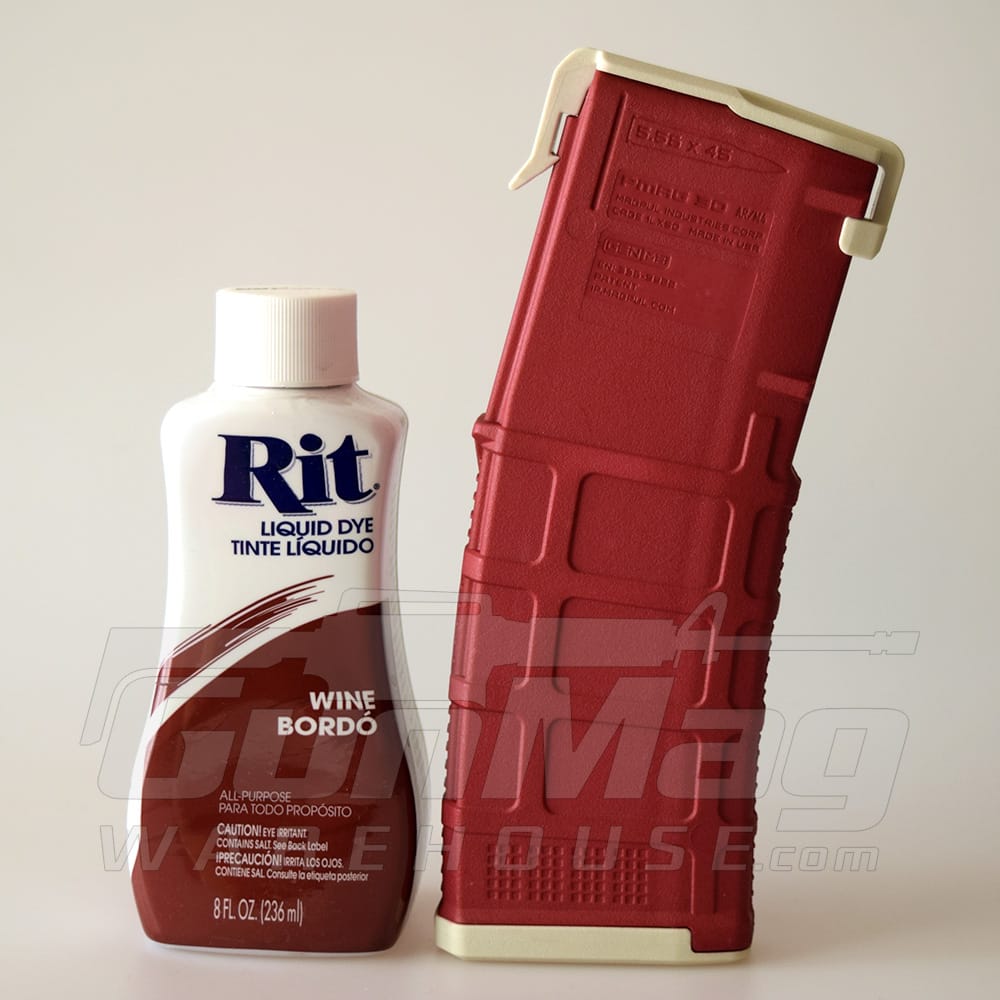 CHERRY RED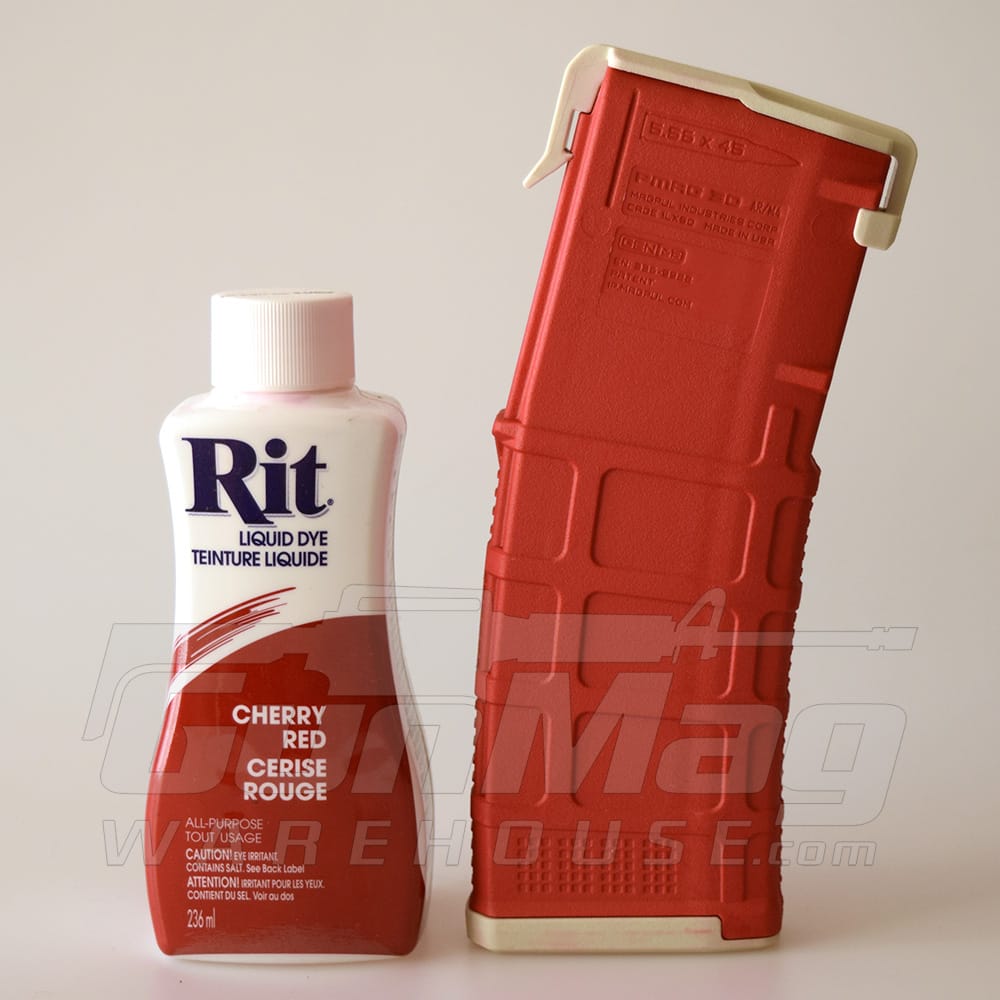 SCARLET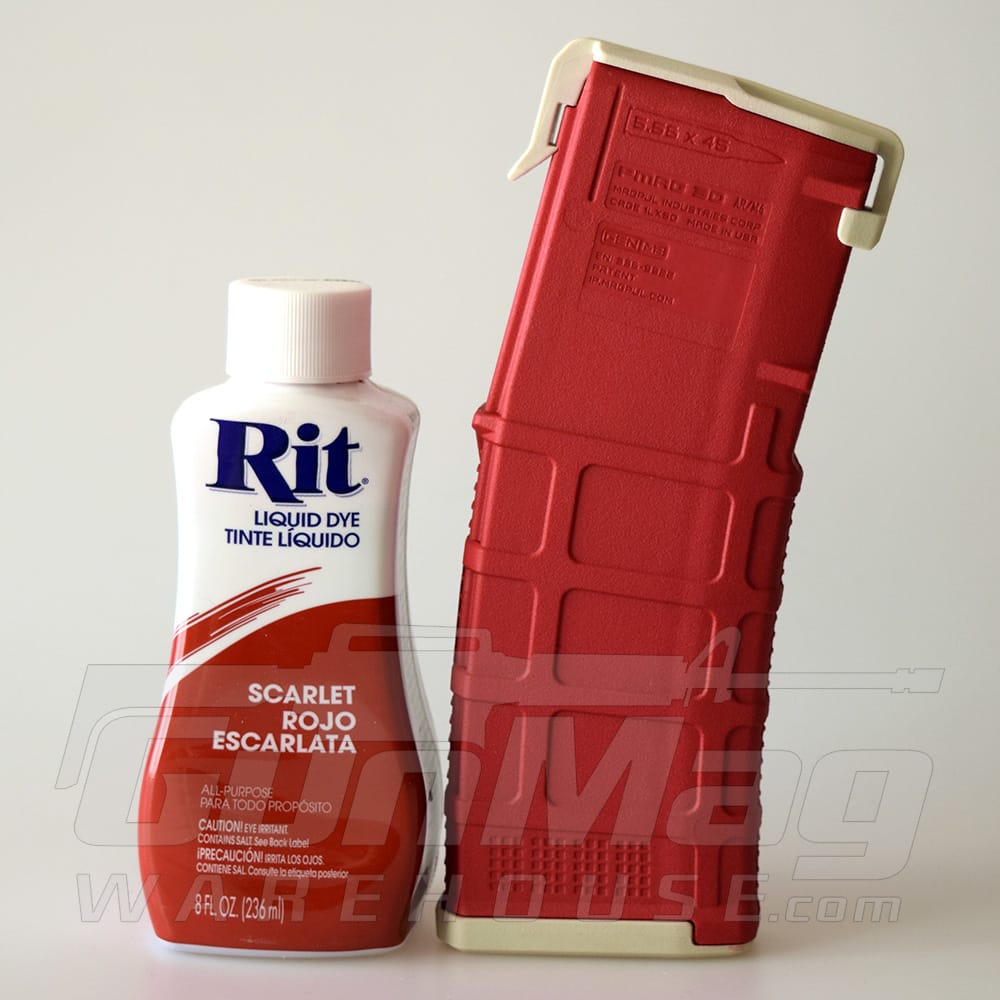 FLAME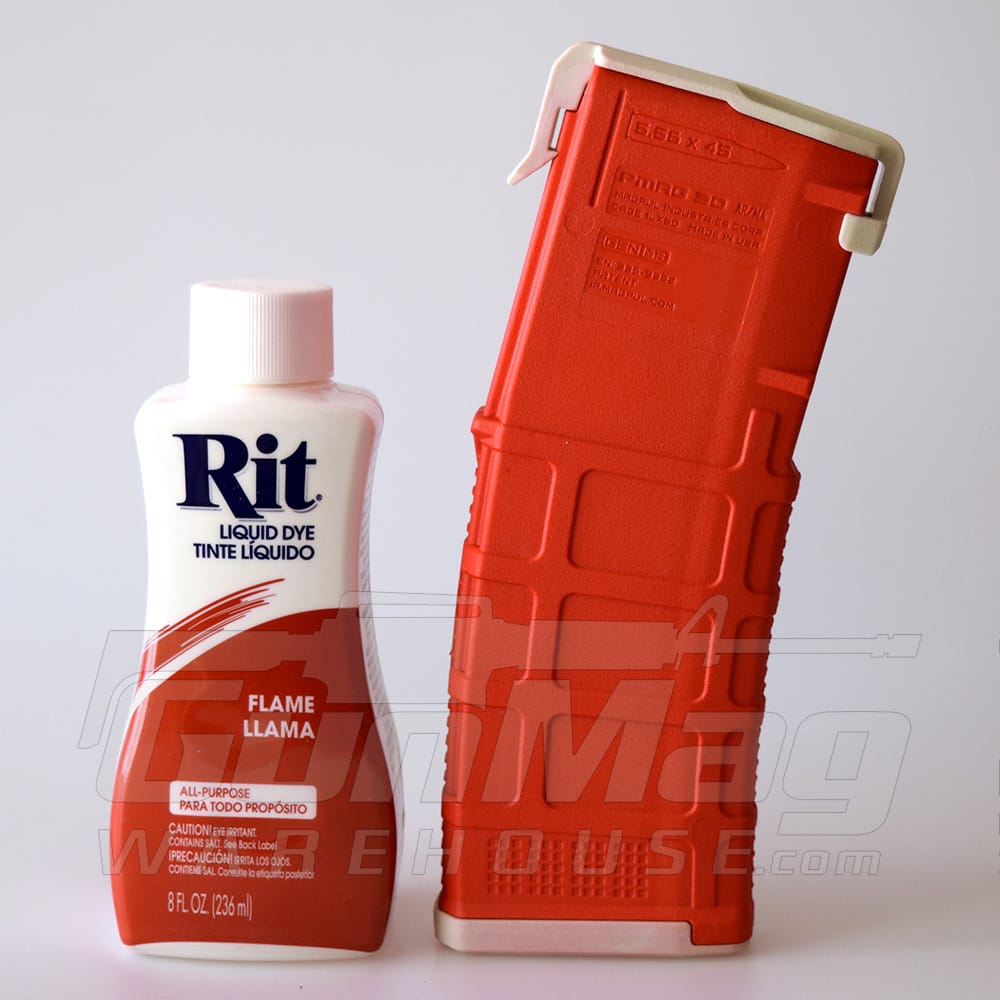 FUCHSIA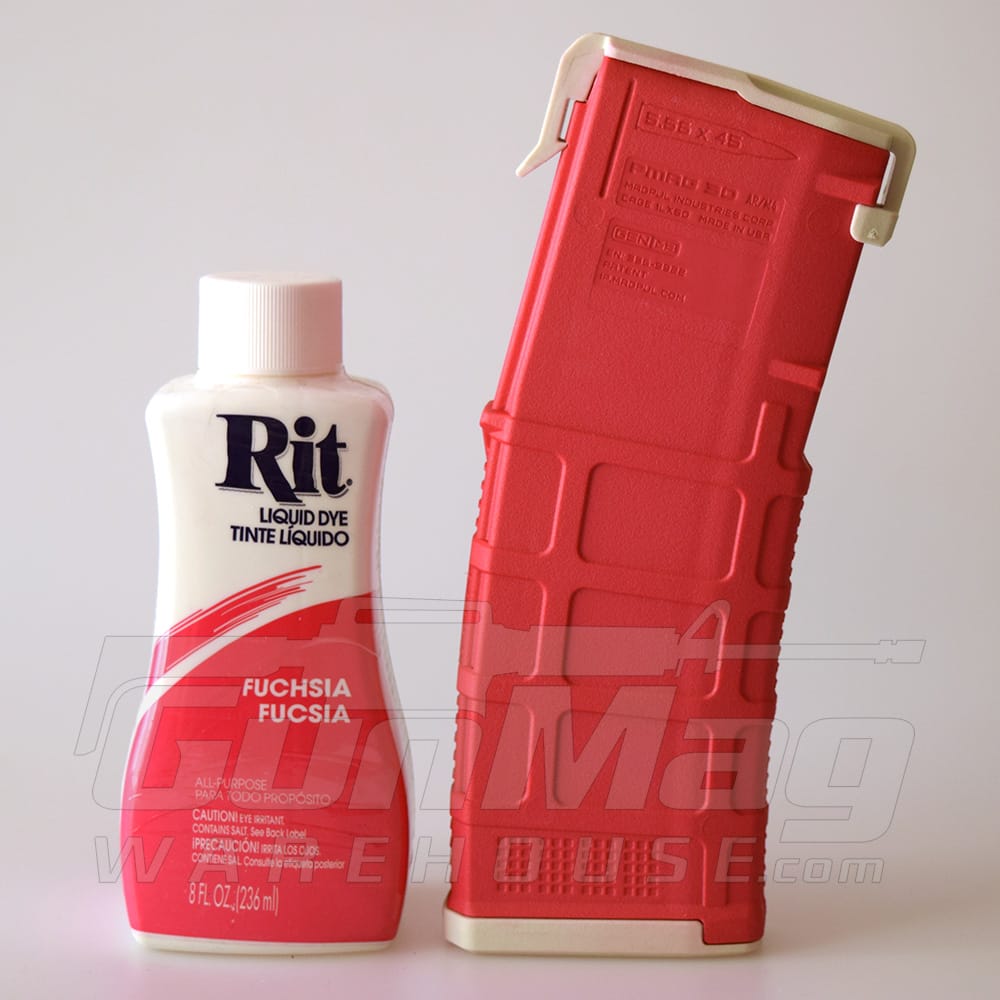 PINK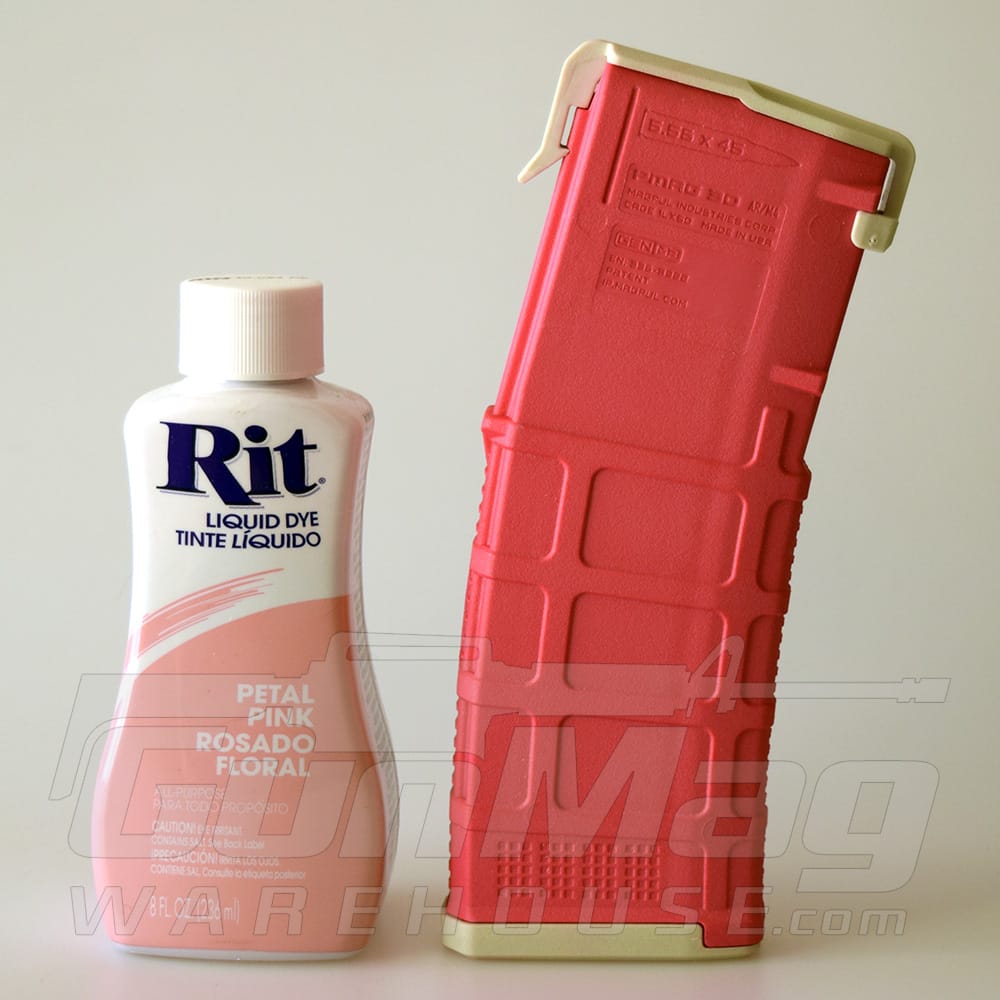 As you can see in the photos above Taupe, Kelly Green, Pearl Gray and Black do not turn out as expected.
I hope this has been helpful. A Tutorial Video will be coming soon showing every color seen here and how each mag was dyed.