Whether you're focused on hunting or target shooting it can be useful to have options to make your handgun more versatile. Although there are many ways to do this, one effective method is through the use of a pistol chassis. In fact, a good chassis system can even be used to convert a handgun into a truck gun. A common issue with selecting a pistol chassis is how model-specific they tend to be. It could be difficult to find a chassis made for your specific handgun. Donaustahl has the answer to that with the Odin 2, the second generation of their universal pistol chassis.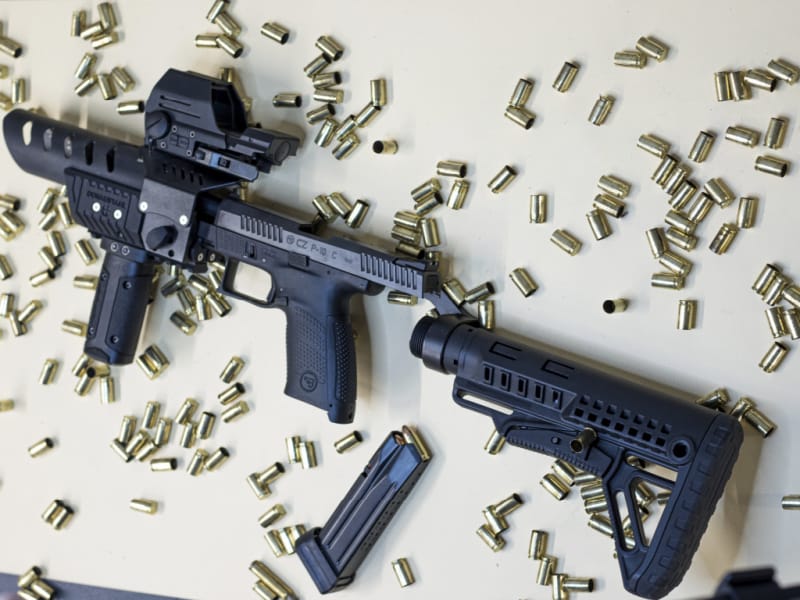 The Donaustahl Odin 2 is designed to be readily compatible with semi-automatic handguns with factory accessory rails located in front of the trigger guard. For guns without an accessory rail, there is an adapter available. According to the manufacturer, this system works with guns with barrel lengths up to 6 inches. A Picatinny rail atop the device itself makes it possible to mount a red dot sight to the system for greater versatility.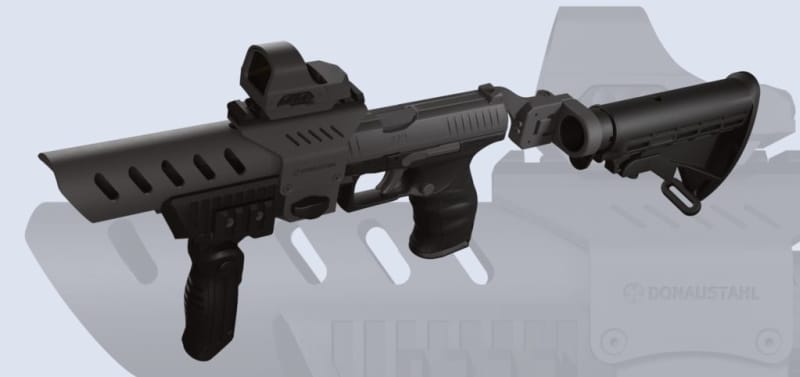 Features of the Donaustahl Odin 2 include:
Universal handgun compatibility.
Picatinny rail for the addition of optics for rapid target acquisition.
Vertical forward grip for improved control.
Adjustable stock so the system can be fit to the shooter.
Padded buttstock for comfort during live fire.
Easy setup and installation.
Provides user with broader options for pistol use.
Be sure to familiarize yourself with the laws regarding the use of a pistol chassis in your area. MSRP for the Donaustahl Odin 2 is not known at this time.
What do you think? Would you use an Odin 2 on your favorite handgun? Share your thoughts in the comment section.