DIY Sig MPX Magazine Mod: +5 rounds
The Sig MPX magazines are manufactured by Lancer Systems for Sig Sauer. Inside the magazine is a base plate that the spring pushes against and locks the magazine floor plate in position. The base plate has a long protrusion that hits the magazine follower too soon.
If you look into the magazine you can see there is still space for the spring to be compressed.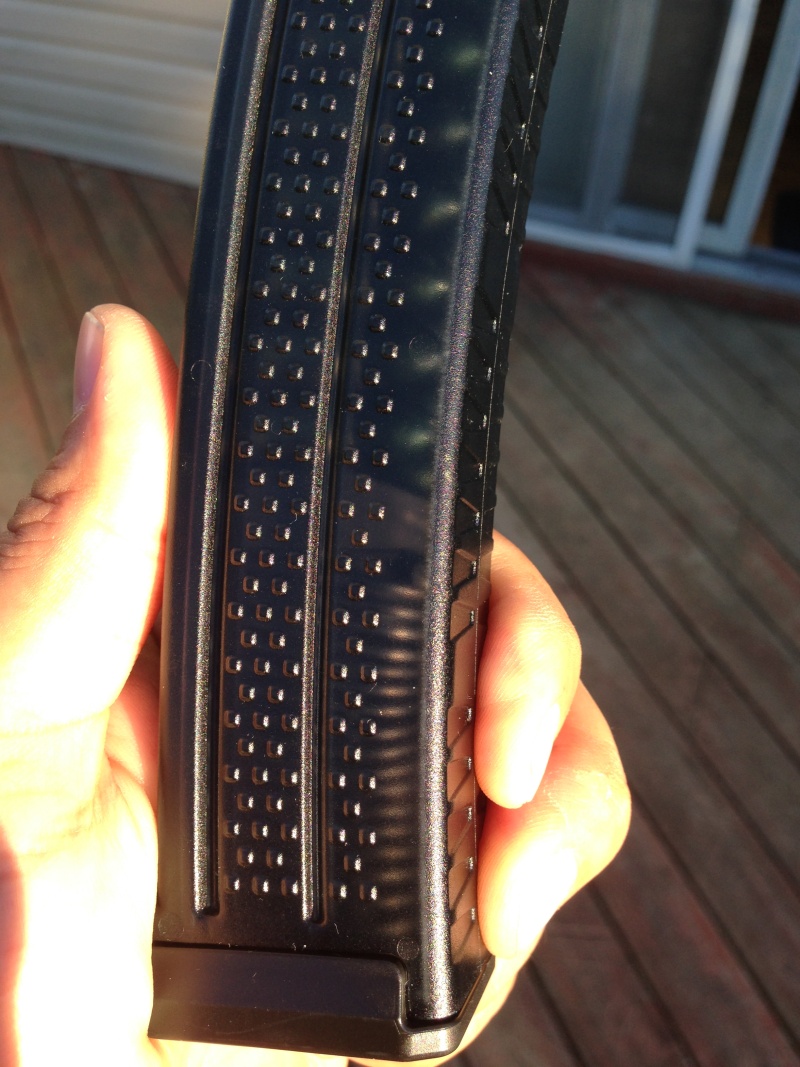 Using a punch or similar tool, push the base plate up and slide the floor plate off. Use your left thumb to keep the base plate and spring from flying out. Remove the contents.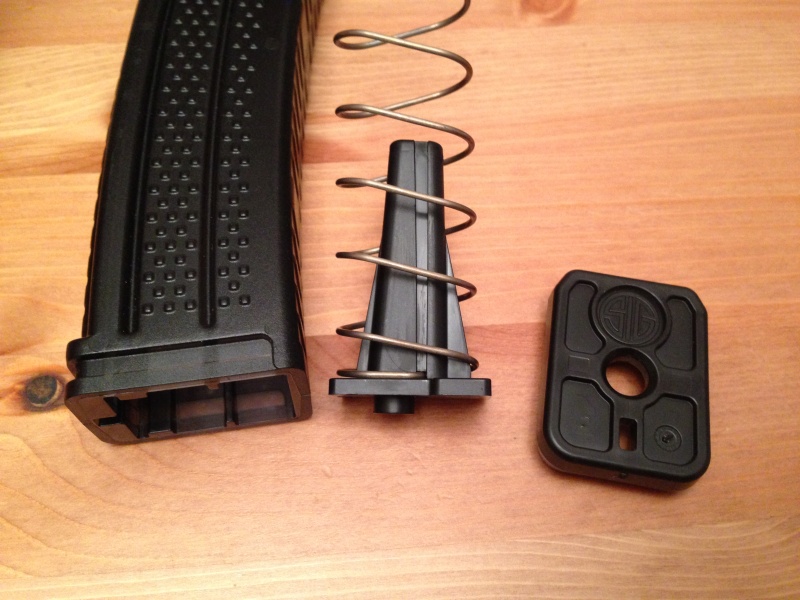 Remove the black base plate from the bottom of the mag spring. You might need a flat head screw driver to pry the spring out of the little hole in the base plate.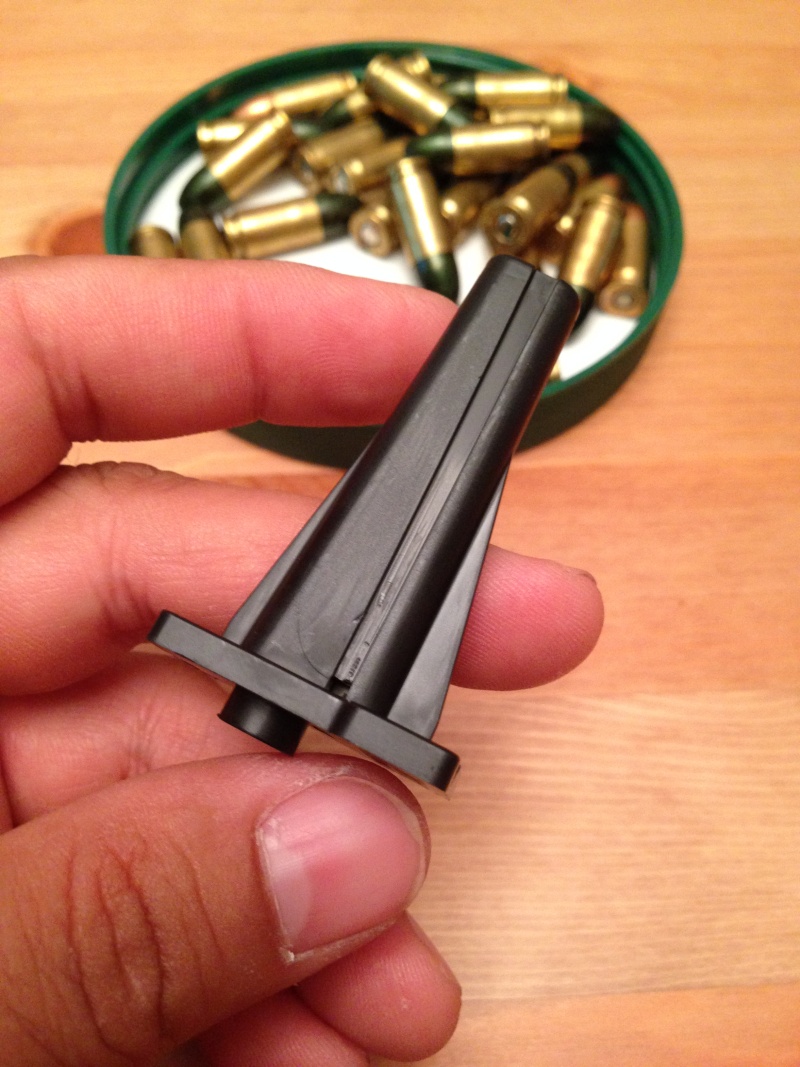 Next pick a spot and cut the protrusion down. I was a little conservative and cut it in the middle. Then reinstall the spring.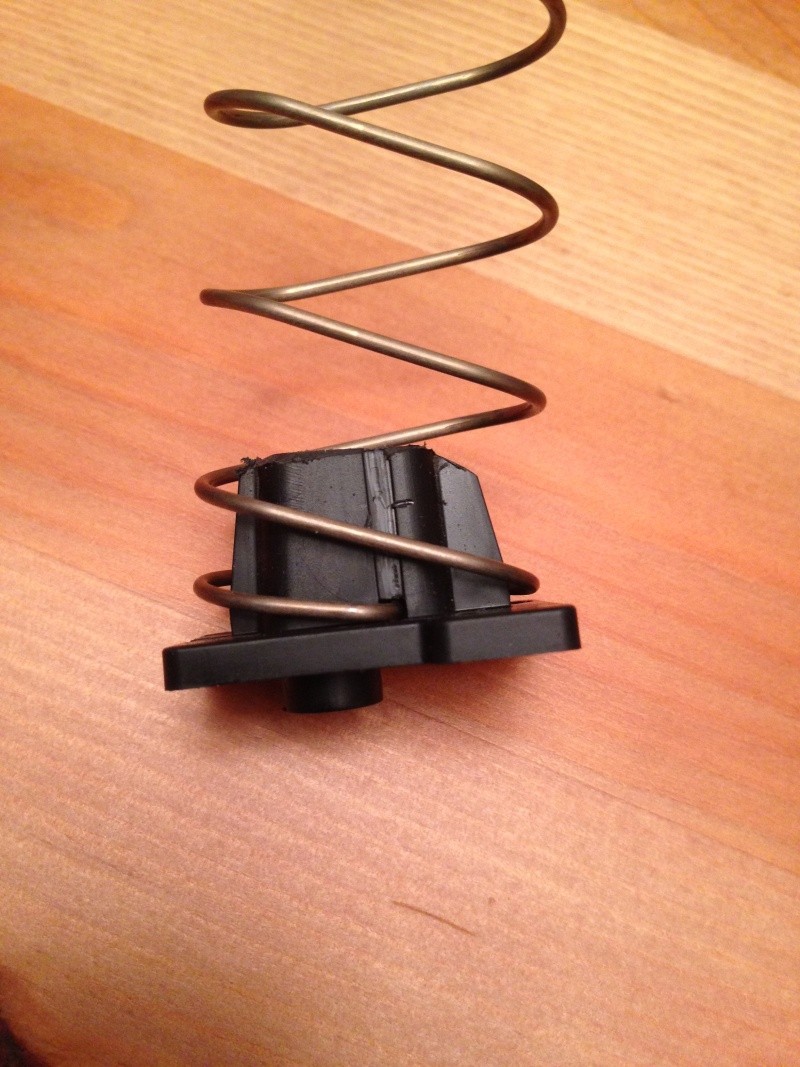 Reassemble the magazine and load the ammo. On the first try I was only able to fit 34 rounds of 9mm in the magazine. You could chop all the way to the hole for the mag spring but keep that hole as it holds the spring in place.
Now you have 35 rounds of 9mm in your Sig MPX magazine.
Nicholas Chen is a firearm aficionado. Growing up in California, He learned about firearms and hunted with his father growing up in Southern California. Once he moved out to Pennsylvania and then spent a few years in New York State, he learned to truly appreciate firearms and the second amendment. It was in New York State where he became a USPSA competitive shooter and learned about 3Gun. He is an avid fan of running and gunning. Nicholas is a fan of pretty much anything that shoots although the slicked-up race guns are what interests him the most. Having spent time with FFLs and other friends with NFA items he has begun his collection of NFA items and has learned that everything should be suppressed and full auto where possible and legal.