Manufactured by Lancer Systems for Sig Sauer according to strict specifications, these mags are valued as reliable OEM magazines. If you're wanting to increase the magazine capacity of your Sig MPX, here's a simple how-to guide.
Before we start, though, take a look at the mag. Inside the magazine is a base plate that the spring pushes against and locks the magazine floor plate in position. The base plate has a long protrusion that hits the magazine follower too soon.
The first step is to use a punch or similar tool to push the base plate up and slide the floor plate off. Be sure to use your left thumb to keep the base plate and spring from flying out, otherwise, you might be dealing with some kind of flesh would or spending time looking for them.
After you slide the floor plate off, remove the the rest of the magazine contents.
Remove the black base plate from the bottom of the mag spring. You might need a flat head screwdriver to pry the spring out of the little hole in the base plate.
Next pick a spot and cut the protrusion down. Then reinstall the spring.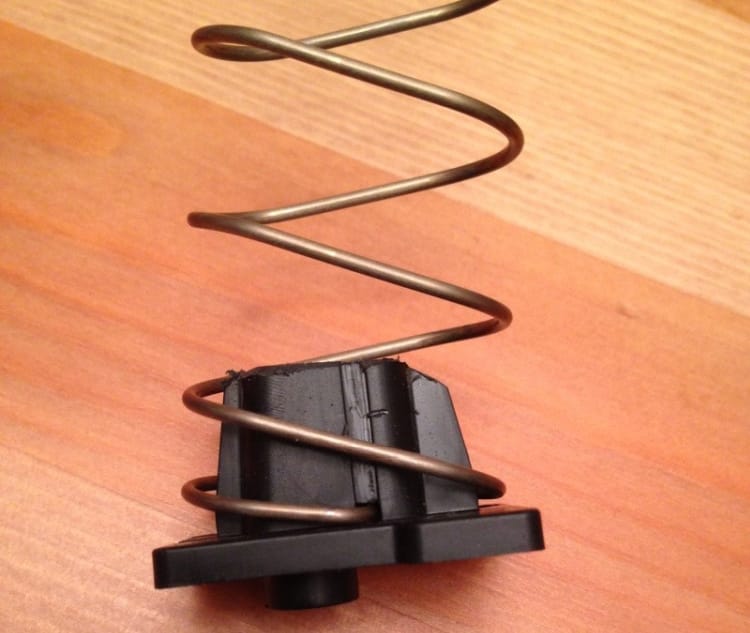 Now you're ready to reassemble the magazine and load the ammo. On the first try, I was only able to fit 34 rounds of 9mm in the magazine. You could chop the baseplate all the way to the hole for the mag spring but make sure to leave the hole as it holds the spring in place.
Now you have 35 rounds of 9mm in your Sig MPX magazine. Might be a good idea to get a mag loader and save your thumbs, just sayin'!