Vakandi Apparel, a small but increasingly popular company specializing in concealed carry clothing for women, has added a couple of new color-ways to their lineup. Vakandi's tactical leggings (or "tactical yoga pants" as some refer to them) are now available in both grey and red. Women's tactical pants of this kind are becoming increasingly ubiquitous, on the range, in competition, and of course, in everyday concealed carry use.
As you can see, they allow for more than a little mobility.
Among the latest color and styles available are gray EDC leggings.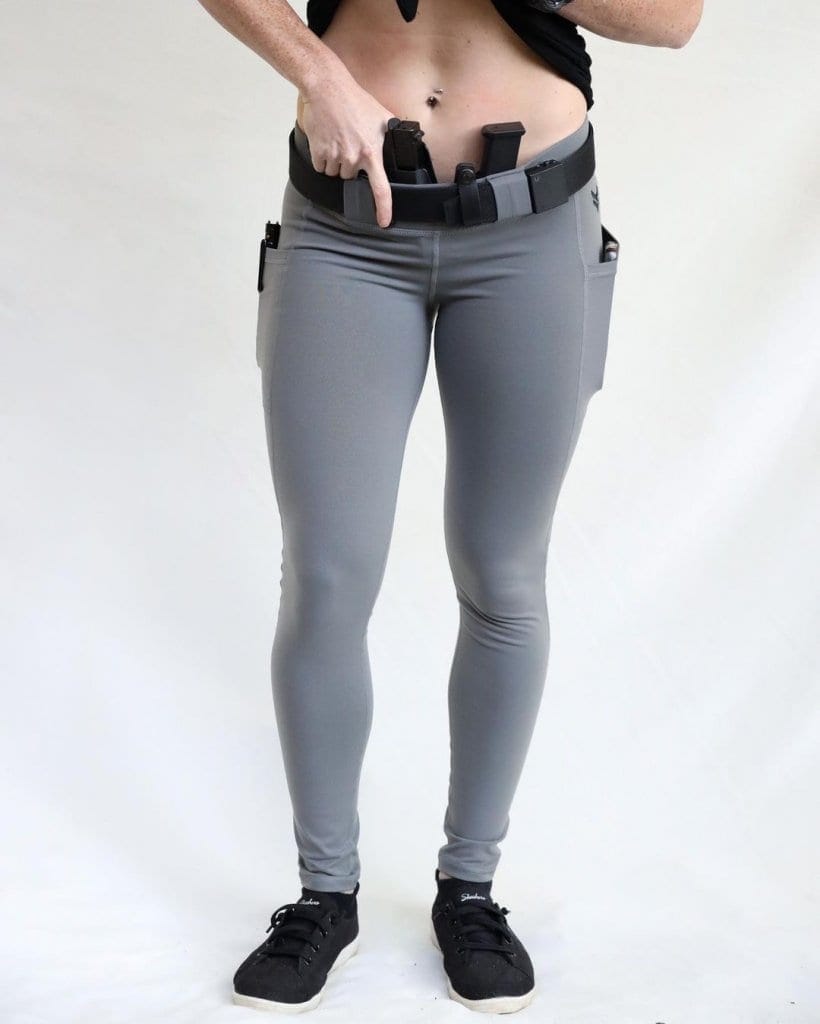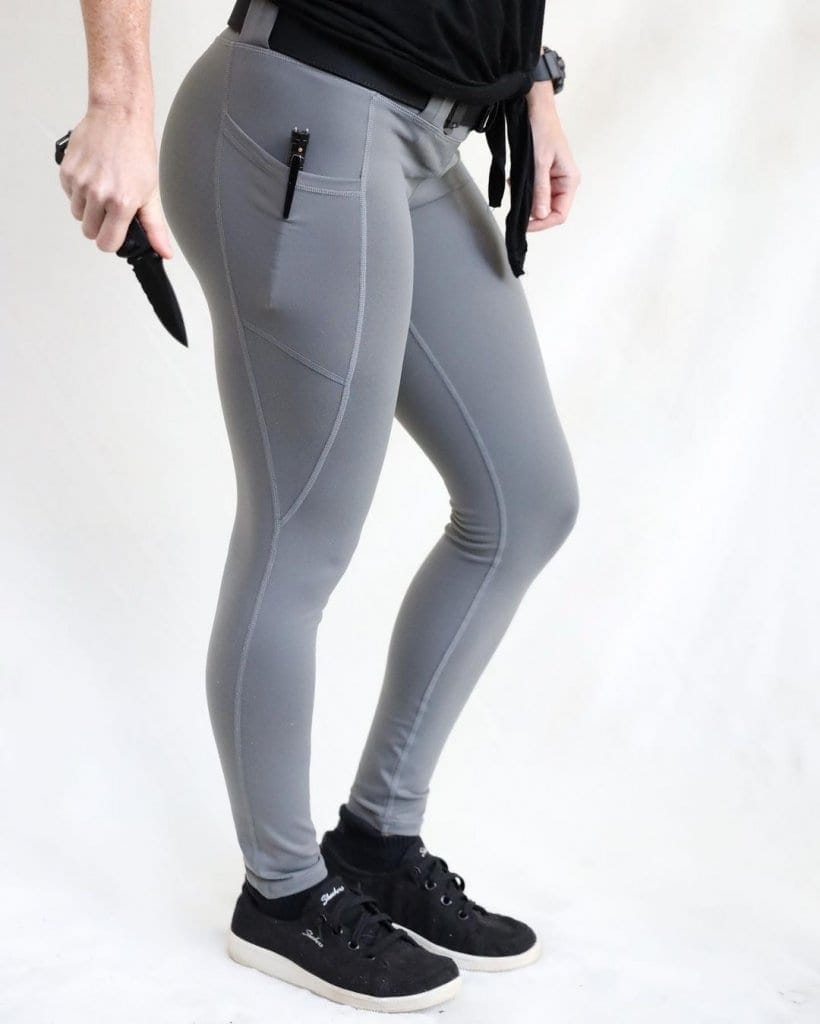 Vakandi Women's EDC Leggings
– Moisture-wicking, breathable fabric ideal for exercise or warm weather
– Mid-rise waist with 2 and 1/4 inch waistband maintains a flattering style and simultaneously provides extra support
– Beltloops are 2 1/4 inches thick to accommodate up to a 2-inch thick belt
– 6+ inch deep pockets allow for secure carry of multiple items such as knife, keys, wallet, phone, lipstick, extra mag, etc.
– Reinforced belt loops to provide more security while drawing weapons or training
Vakandi Apparel
Vakandi was founded by a husband-wife team of chiropractors. Their original design was created for the wife half of the team — she's an avid yoga practitioner and constant concealed firearm carrier.
As the company's website explains,
"Vakandi's vision is that more individuals will be inclined to exercise their second amendment rights and carry a weapon of self-defense in a reliable fashion due to the convenient, comfortable, and stylish nature of their products."
They have camo versions, Capri versions, and shorts too. However, given the current level of The Mandalorian, some women might be most interested in their "Baby Yoda Green" pants: