Imagine my surprise when a press release regarding the Avidity Arms PD-10 crossed my desk. By desk, I mean Gmail since this isn't 1997. I popped it open and was surprised to find that Avidity Arms was shipping the PD-10 this year. Avidity Arms and Rob Pincus have been developing the PD-10 for going on eight or so years now. The PD-10 predates a lot of the micro-compact 9mms we see today.
The idea was originally pitched well before guns like the Glock 48. I remember a common phrase being used to describe the PD-10 was a 'single stack Glock 19." The idea is simple, build an ergonomic platform that is easy to conceal with modern carry methods. It's big enough to fill your hand, but slim at one inch, making it easy to conceal in an IWB configuration.
Rob Pincus directly tied himself to this gun and tied it to his reputation. How can you be a firearms instructor who teaches defensive shooting and release a gun that pulls a Remington R51 at the range? Building new guns is also hard, this isn't a Glock Gen 3 clone like every other company is putting out, it's something new and different. The design was tied to several principles.
Principles of Design
Ergonomics
The gun was designed to fill hands both big and small. The more hand you have on the gun the easier it will be to keep on target.
Carryability
Small guns are easy to carry. Big guns are easy to shoot. To find the right size you have to find the right compromise. The PD-10 is designed to be thin, only an inch at its widest. However, it's not a pocket pistol. The grip fills the hand and the gun has a four-inch barrel. Modern handgun ammunition is really designed around duty-sized guns and to achieve the best effect from a barrel between four and five inches.
Shootability
I fired an early version of the PD-10 at SHOT years ago it had an odd and interesting trigger. It's called the Smooth Strike Trigger and is crisp and consistent throughout its pull. It breaks at 90 degrees and is quite nice, and features the famed safety dingus from Glock pistols.
Each PD-10 will ship with Ameriglo Claw Sights. These are sights designed by Rob Pincus a decade or so ago. They are very easy to see, and have a high visibility front sight backed by a blacked-out rear. They get the claw name because the sights grip and allow the gun to be charged with one hand.
Oh, and the gun will come optics-cut to accommodate anything with the Shield RMSc footprint, like the Holosun 507K.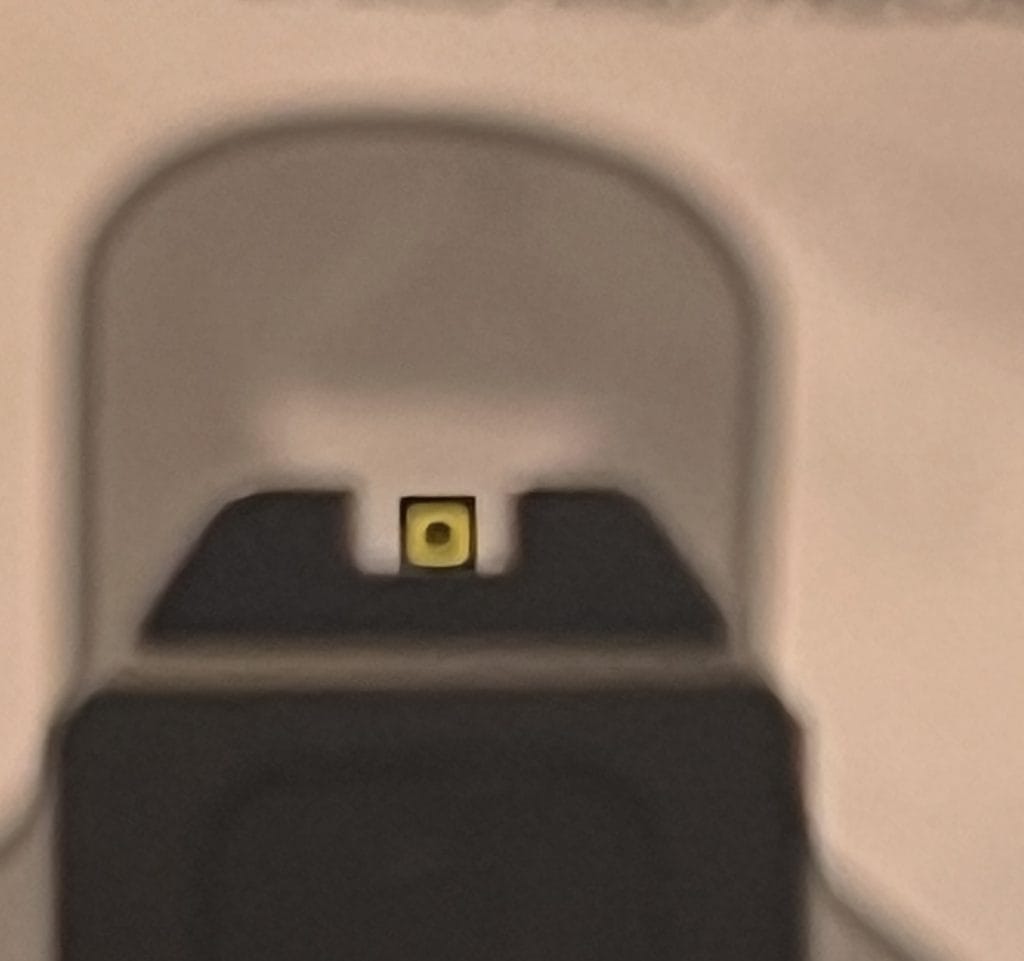 Avidity Arms PD-10 Specifications
Caliber: 9mm
Action: Semi-automatic/striker-fired
Capacity: 10+1
Barrel Length: 4″
Frame: Gray Polymer
Sights: Steel, wide rear notch w/ front square
Safety: Integrated trigger, firing pin block
Overall Length: 6.94″
Width at widest: 1″
Overall Weight: 18.8 oz.
ISONITE QPQ Coating
MSRP: $624: PD10-OC $599: PD10
Features:
Deep Tang
Aggressive Grip Pattern
Accessory Rail
Safety Index Point
Contoured Slide Stop
Aggressive Slide Serrations
Loaded Chamber Indicator
Captured Recoil Spring
Magazine Extraction Relief Cut
Flared Magazine Well
Undercut Trigger Guard
Oversized Magazine Release
Steel Trigger-Tab Safety
Striker Blocking Drop Safety
Low Variance Trigger with Short Reset.
Slide Cut for Red Dot Sight (PD10-OC Model Only)
Avidity Arms is making the pistol in the United States. They've teamed up with several holster makers including G-Code, Tacrig, and JM4 to ensure holsters would be ready at launch.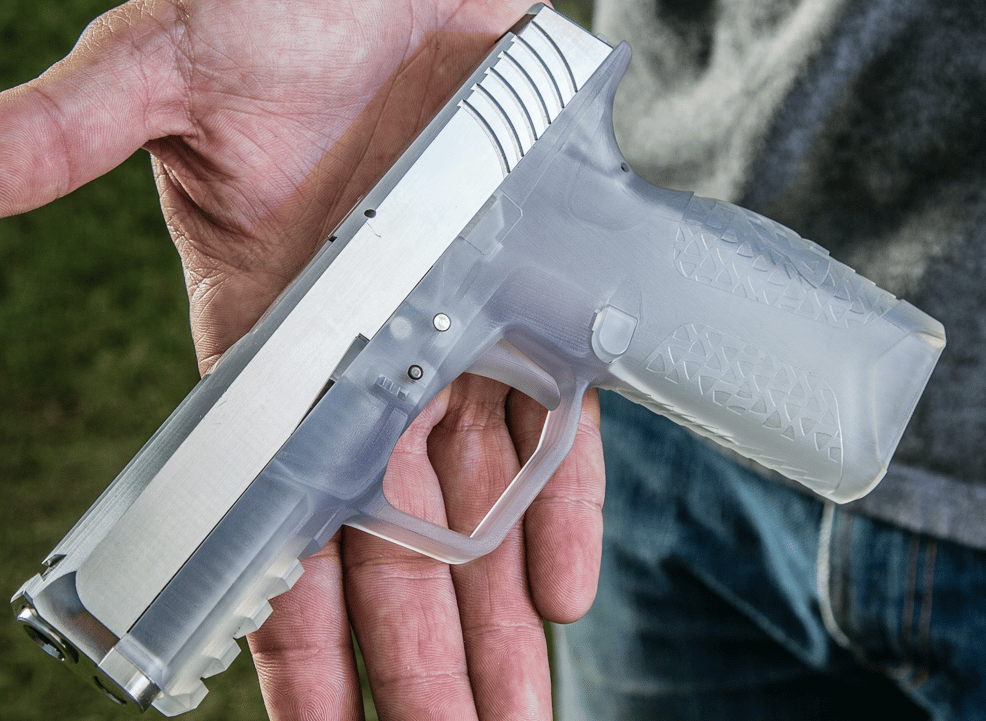 You can check out the PD-10 At SHOT 2023 at the Davidson's Booth. Visit AvidityArms.com for more information about the pistol and Avidity Arms, LLC, or email info@avidityarms.com.