Paul Carlson, owner of Safety Solutions Academy, is a Professional Defensive Shooting Instructor.  He has spent the past decade and a half studying how humans can perform more efficiently in violent confrontations and honing his skills as an instructor both in the classroom and on the range. Through Safety Solutions Academy, Paul teaches a variety of Critical Defensive Skills courses in more than a dozen states annually.  Courses range from Concealed Carry Classes to Advanced Critical Defensive Handgun Courses and include instruction for the defensive use of handguns, rifles and shotguns.  Safety Solutions Academy regularly hosts other industry leading experts as guest instructors to make sure that SSA's students have the opportunity for quality instruction across a broad range of Critical Defensive disciplines.
Ram 2500 "Range Truck": early thoughts
Several thousand miles in and I'm thrilled with my Ram 2500 range truck. Here are the things I do and don't like about it, and the upgrades I plan to make soon.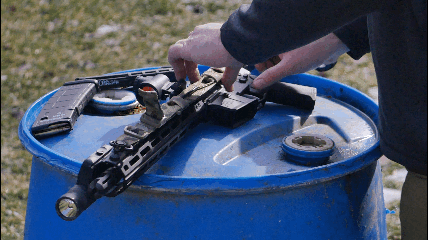 Defense Mechanisms Rifle Sling
This new rifle sling from Defense Mechanisms is similar to the popular Vickers sling. But it has a few intentional improvements you should know about.