The latest American-made rifle from Century Arms fulfills a particular niche. It's the Century Arms BFT47, and it's precisely what it sounds like: an American AK-47 platform rifle. According to the manufacturer, the new rifle is the ideal merging of American engineering on a classic Soviet platform.
Century Arms states the BFT47 was designed specifically to offer superior reliability, durability, and accuracy, all in an AK platform at a more buyer-friendly price point. Features include a Bulged and Forged 4140 steel front trunnion, a carburized 4140 steel bolt, 1.5 mm heat-treated stamped 4130 steel receiver, manganese phosphate finish, and 16" 1:10 chrome-moly 4150 steel barrel.
According to the company, the BFT47 will cycle reliably using all factory 7.62x39mm on the market. They feel this rifle is designed from the trunnion out to "Just keep going." It's certainly accurate to say the gunmaker has a long history of designing and manufacturing AK-platform rifles and pistols.
Regarding the launch of the new rifle, Century Arms National Marketing Director Adam Ruonala said, "This is an exciting launch for Century Arms. For many years we have been the leader in AK sales in the US, we have taken that experience as well as the feedback from our millions of customers around the world and developed a rifle that we are confident will deliver in even the toughest of circumstances!"
The reason for a bulged and forged trunnion is its greater rigidity and durability. Yes, it creates a heavier rifle, but it also means the gun in question is designed to hold up better to serious use.
This AK-platform rifle boasts a number of features including an RAK-1 enhanced trigger group, enhanced safety selector with bolt hold open, extended T-shaped magazine release, and an optics mount. It also has a bayonet lug and cleaning rod. Specifications include an overall empty weight of 7.50 pounds, 7.62x39mm chambering, overall length of 37.25 inches, and adjustable front sight. The BFT47 has a 16.25-inch chrome-moly 4150 steel barrel with a 1-in-10 twist rate and the receiver is 1.5mm heat-treated stamped 4130 steel. Each gun ships with a 30-round US Palm AK30R magazine.
Century Arms' BFT47 will be released in a variety of configurations with the first featuring American hardwood furniture. The manufacturer has titled this version "Core." Future versions will include the "Essential" and the "Elite," the latter of which will ship with an optic and various accessories. All rifles are backed by the Century Arms lifetime warranty. The company did not mention a specific timeline for release of future variations.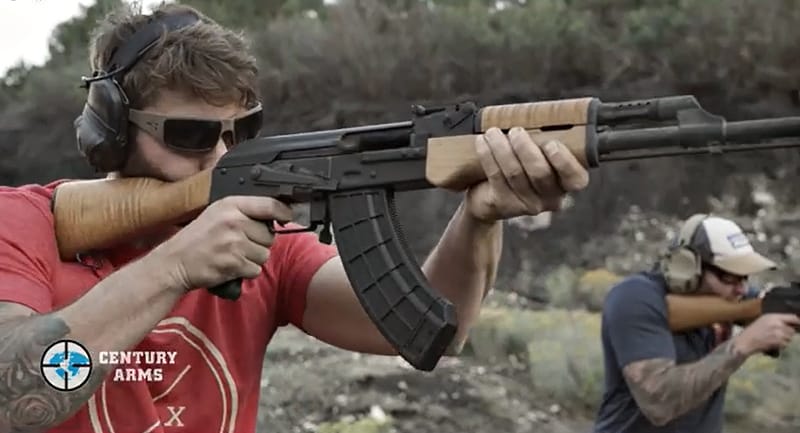 The "Core" model of the BFT47 line has an MSRP of $829.99. MSRP for future variations have not been announced at this time. The Century Arms BFT47 is available now from select retailers.