Almost a year ago, we reported on Rob Ski of AK Operator's Union acquiring the new Polish Beryl M1 AK for testing. Made by FB Radom, it's the semi-automatic civilian version of the Polish military's Beryl service rifle. Rob's first impressions were very good, but how is the Beryl holding up after 1000 rounds? Let's find out.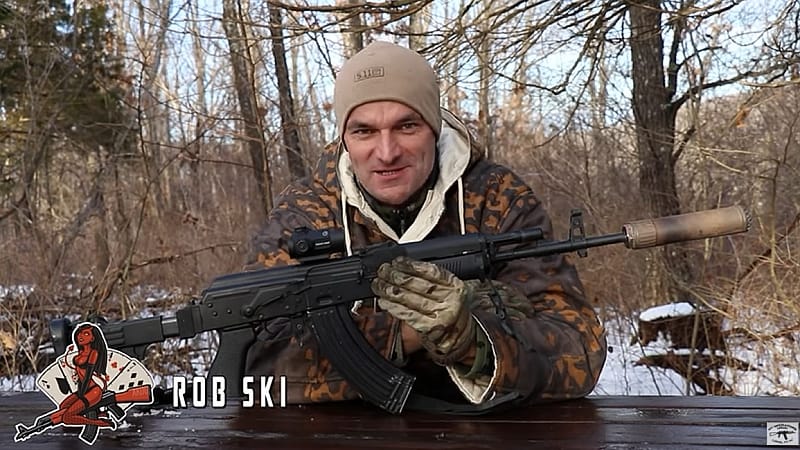 One thing I like about AK Operator's Union is that Rob does these checks in real-time for the camera. He doesn't know ahead of time what he will find. I like that he shares his honest first reactions to what he sees. And honest he is. If he doesn't like something, he'll tell you. He's also pretty funny, as you can see in the video linked below.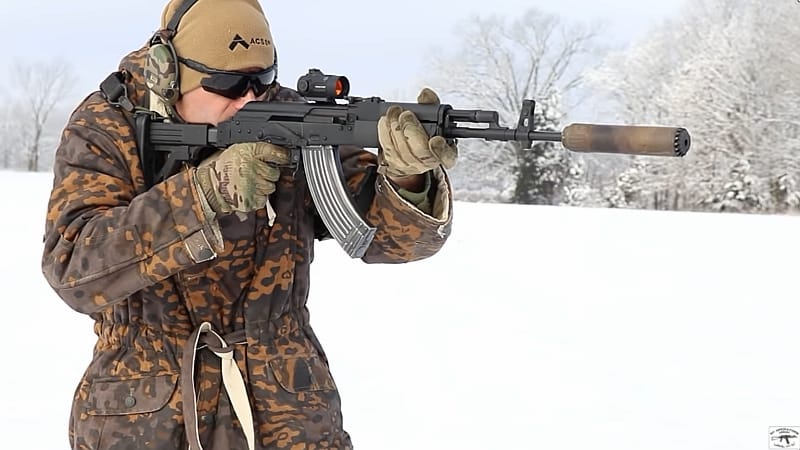 Testing Milestones and Reliability
Rob usually updates a rifle's progress at 1K rounds, 2-2.5K rounds, and often as high as 5K. He is thorough and he sometimes beats the crap out of those rifles, including water and mud tests. The 1000-round test usually deals with wear on the internal components and that's what he focuses on here.
It took a while, but AK Operator's Union really only consists of Rob and his wife, and they have multiple rifles going at any given time. Rob says he purposely waited for cold weather as well so he could test it in those conditions. So, let's get on with it.
Reliability through 1000-plus rounds was 100 percent. Zero malfunctions with all kinds of 7.62×39 ammo, from cheap steel cased Tula to brass cased Yugoslavian. His initial test even included rusty old ammo from a flooded basement. The Beryl ate it all and spit it downrange. "Absolutely flawless performance," Rob says. He also ran it suppressed most of the time, so there's "a little bit more stress on the components inside."
Component Wear
So, how have those components held up so far? Let's break it down piece by piece, with Rob's comments. He does note that he purposely ran the gun almost bone dry, with little lubrication. "Maintenance on this rifle is absolutely minimal," he says.
Recoil spring: "Perfectly fine. Like nothing happened to it."
Bolt carrier: "Absolutely textbook [wear]. There is like absolutely nothing on it. Minimum, minimum wear on the rear end of the bolt carrier. It is looking beautiful."

The bolt carrier and piston head.

Piston head: "Looking awesome too. Some wobbling, which is perfectly normal. No wear in the camming or channel. The bolt carrier is looking great." (Note: the AK's piston is attached to the bolt carrier, with the carrier forming the rear end and the piston head the front).
Bolt: The free-floating firing pin isn't sticking at all. "Everything here is looking beautiful. Like a textbook wear on those components. So, the bolt is looking awesome."
Front trunnion: "Nothing there. Everything is looking good." Meaning that there are no signs of cracks or weakness on the front trunnion, which is one of the big things that separates quality AKs from subpar versions. "The chamber is perfectly fine," he adds.
Rear trunnion: All is well with no specific comments. But the rear trunnion isn't as vital as the front. Still good that there are no issues.
Hammer: "Some wear marks on the trigger hammer, which was polished, but that's perfectly fine."
Upper and lower handguards: Both look good, just dirty.
Gas tube: "Absolutely nothing. That's what we want to see."

The gas tube looks good.

Gas block: "No signs of rust or anything. Everything here is looking great."
Barrel: "Barrel for the Beryl (chuckle) is holding up beautifully."
"I would say at this point…there is absolutely nothing [bad] going on with this rifle. It's performing, so far, great." Rob notes that, when he bought the rifle, he thought the $1499 price tag was a bit steep for an AK, but he now thinks it was "worth every penny."
More to Come
Rob finishes up by promising more updates, specifically pushing the barrel to see what kind of accuracy he can get from it under stress. His standard for quality AKs at distance is 3 MOA and he hopes he will get that from the Beryl.
But, for now, Rob is very pleased with how the Beryl has performed. A thousand rounds aren't all that much for a good rifle, but some lesser quality AKs have failed, or have shown signs of failing, after only five or six hundred. So, this is a good start for the FB Radom Beryl. As Rob says, so far, this rifle shoots very, very well."
We'll bring you more of AK Operator's Union's tests on the Beryl going forward. Stay tuned, and happy shooting, y'all.