A solid long-range rifle doesn't have to be a bolt-action. Yes, you can marry the popular AR platform with an appropriate caliber and accuracy for effective long-range shooting. The standard AR-15 is great for short to medium range applications but just doesn't have the oomph to be useful past 500 or 600 yards. The AR-10, in its default .308 chambering has the power, but less than ideal ballistics for four-digit yardage territory.
Enter the AR-10 platform chambered in 6.5mm Creedmoor. Magazines and receivers are compatible with .308 platforms like the AR-10, so a barrel and bolt swap brings new long-range capability. The folks at the Smith & Wesson Performance Center have taken the company's standard .308 M&P 10 and souped it up to be an ideal semi-auto long range rifle for competition, hunting, or just plinking.
As a Performance Center rifle, this one has extra enhancements over the stock .308 models. Besides the caliber difference, the M&P 10 PC 6.5mm Creedmoor sports a longer 20-inch barrel, Troy Industries hand guard, and a match trigger that features a crisp break at 3 ¾ pounds. The standard magazine holds 10 rounds.
So, how does it shoot? I tested the Smith & Wesson M&P 10 PC 6.5mm Creedmoor with a variety of factory and hand-loaded ammunition. For fun, I also did some of my test shooting with a few different suppressors including a "Q" Full Nelson, Gemtech Tracker, and SilencerCo Specwar 762.
I started with American Eagle Open Tip Match 140-grain ammo from the factory unsuppressed configuration. Average five-shot groups from 100 yards measured .79 inches center to center. Adding a "Q" Full Nelson suppressor with the same ammo resulted in 100-yard average group size of .75 inches.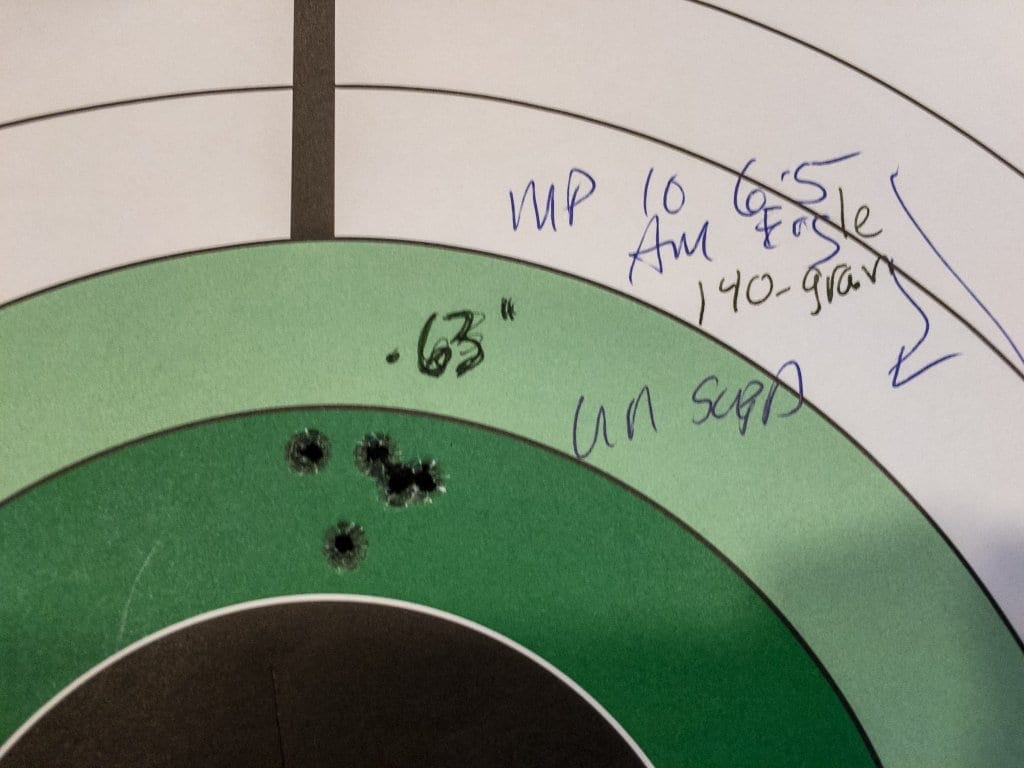 Seeing good results with the Full Nelson suppressor, I also shot some groups with Hornady's 120-grain Match load. Those five-shot groups averaged 0.8 inches at 100 yards.
Feeling the need to tinker, I made hand loads with Hornady 140-grain Match ELD (Extremely Low Drag) bullets and IMR 4350 powder and shrank the groups a bit more when shooting through the SilencerCo Specwar 762 suppressor. From 100 yards, the five-shot groups averaged .65 inches.
If you're itching for a semi-automatic that serves admirably as a long-range gun, check this one out. It's been a solid performer.