The Mag Life Podcast is honored to have Paul Capdepon of Grey Man Tactical on the show. For those unaware, Grey Man Tactical is a firearms accessories company that specializes in Rigid MOLLE Panel systems that allow users to load firearms and other equipment onto small but durable polymer frames. You may have seen these commonly used on vehicle seats or backpacks for the everyday armed citizen or law enforcement officers.
This week, Daniel discusses with Paul the details of how the company came to be, how his experiences brought him to the firearms industry, and the latest product offerings from Grey Man Tactical.
Host: Daniel Shaw
Guest: Paul Capdepon
Introduction/Timeline: Eric Huh
---
01:20 How did you start your company?
Daniel asks Paul what inspired him to start Grey Man Tactical. Paul explains he initially got his start in the oil industry in 2012, where he spent much of his time working with complex plastic materials. As with many people who eventually work in firearms, Paul spent much of his free time shooting for sport. It dawned on him that during his range trips, Paul was actively seeking a solution that would condense his gear loadout and lighten the weight. Leveraging his experience in the oil industry, Paul taught himself to build polymer-based attachment systems for the purpose of storing firearms, magazines, and tools in backpacks and inside vehicles.
Paul married his passion for design with his natural inclination toward hands-on building. In his previous position as a project manager, he worked specifically with composites such as carbon fiber, fiberglass, and polymer applications. This naturally offered Paul a unique insight into how to repurpose these same materials to solve common issues that plague the gun world. Eventually, this journey would lead to the formation of Grey Man Tactical. As the years went by, Paul and his team have made constant improvements to the materials of their products in direct response to customer feedback.
05:06 Designing Products with a Purpose
Like any company worth their salt, every product design from Grey Man Tactical was created with a specific purpose in mind. In one of their more popular product lines, the vehicle seat racks have been invaluable in saving space, increasing storage capacity, and organizing tools for
their customers. Competitors have traditionally pushed out MOLLE-based, soft material seat back covers that could load some gear. However, when heavier objects such as full-sized rifles came into the picture, these seat covers would sag and lose their integrity.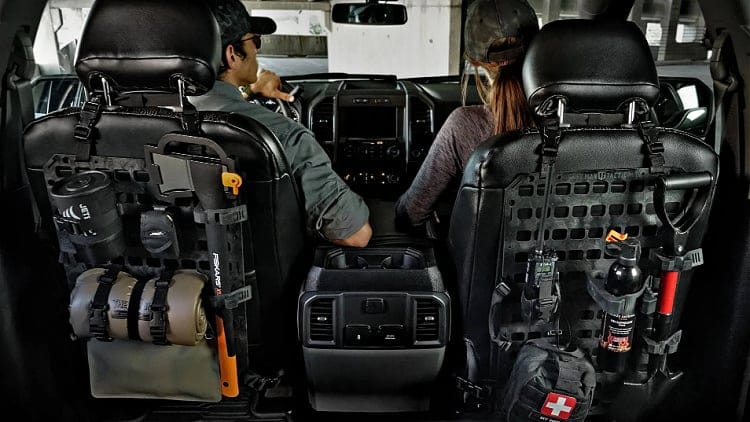 Paul and his team initially used HDPE polymer in their seat back covers which were more rigid in comparison, but still tended to bow out under immense weight. Eventually, Grey Man Tactical shifted to glass-reinforced polymer and aluminum seatback covers which made them strong enough to hold loaded rifles and additional gear weight.
Daniel notes and admires that Paul, while not a "high speed, low drag" military vet, is simply just an everyday man who recognized a problem and developed an immediate solution.
12:59 Who are your customers? How is the end-user applying Grey Man Tactical products?
Daniel asks Paul that aside from the normal armed citizen, what other customers are using Grey Man Tactical products and how are they using them? He reveals that law enforcement officers make up another significant portion of their end-user base but not the ones we typically think
of.
"What we find is that a lot of the big users for us isn't necessarily the typical [uniformed] officer… Because they have different weapon rack systems in the standard patrol vehicle. But more of the use of ours tends to be is the undercover units or the unmarked cars, things like that… They're going after drug dealers and things like that, [so] they change out their vehicles so that they aren't always in the same one."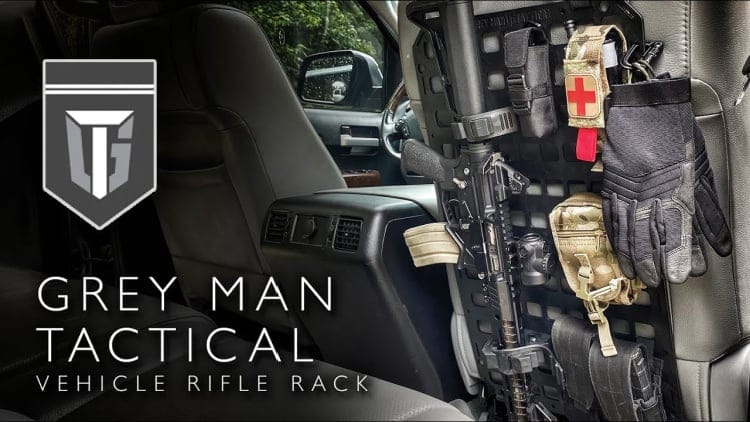 Grey Man Tactical seat back covers are highly adaptable while still being durable. There are no screws that force the cover to be married to a seat, the covers can be quickly changed out even with entire rifles attached. These forward-thinking designs make Grey Man ideal for low-profile operations.
16:11 Are there custom or tailored options?
Daniel speculates that customers must have all kinds of specific needs from Grey Man products and asks Paul if they offer custom solutions upon requests. While Grey Man Tactical does not necessarily make custom-tailored products for individual customers, they do have a specific link for suggestions from their customers. What is being offered are preconfigured kits that take the base seatback organizer covers and load them with equipment that is catered towards a specific mission.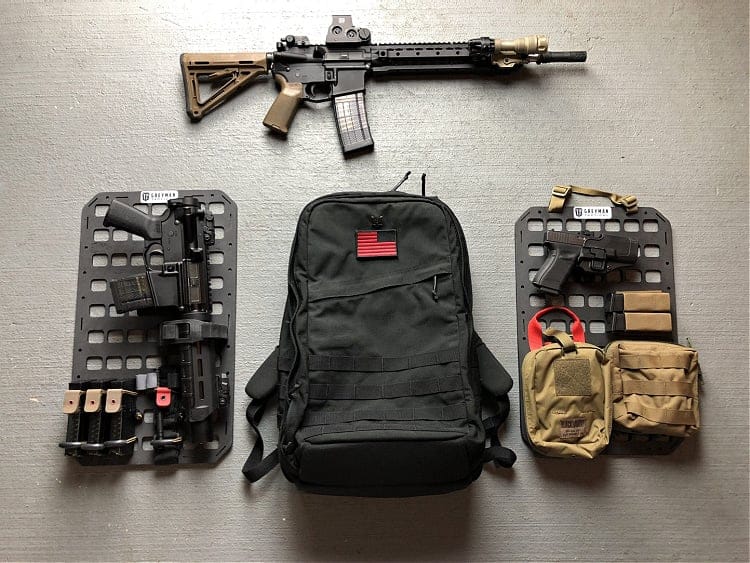 As of now, Grey Man offers a premade medical kit vehicle seatback loadout package for those prioritizing to handle emergency situations. More configurations are being developed that will each tackle different specific market demands such as weapon rack and overland packages.
21:15 Other Grey Man Tactical products
Paul highlights other products offered by Grey Man, namely the new Stealth 20L RMP Backpack Advantage. This was developed in direct response to Paul's own needs for an easily accessible, low-pro everyday carry backpack. The Stealth 20L offers a compartment that's tailor-made for Grey Man's RMP mounting panels for rapid access to a concealed carry gun as well as accommodating adequate space for general storage.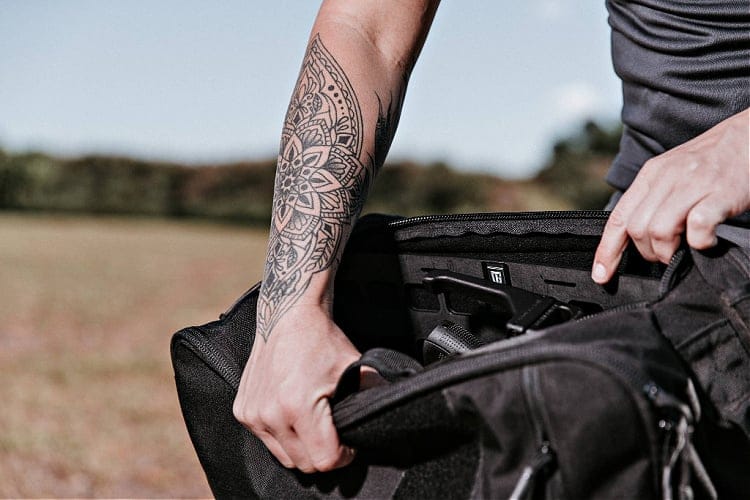 To learn more about Grey Man Tactical
Visit their website. https://greymantactical.com
Follow them on Facebook: https://www.facebook.com/greymantac
Follow them on Instagram: https://www.instagram.com/greymantac
Follow them on Twitter: https://twitter.com/greymantac
Follow them on Pinterest: https://www.pinterest.com/GreyManTac/_shop
Subscribe to their Youtube channel: https://www.youtube.com/c/greymantactical
Article/Show notes by Eric Huh
Podcast: Play in new window | Download